+

Free Drupal 8 module for improving your CKEditor
Add different widgets into your pages, define custom templates, check your content on mobile devices and much more.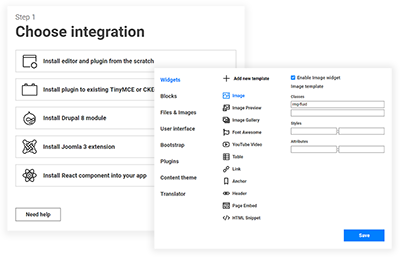 Install using Wizard
Our wizard will help you to go thorougth easy steps and install N1ED on your CMS
Installation Wizard

Manual installation
The entire procedure described in the manual is simple and takes just a few minutes.
Read docs
Add new widgets on your pages and define your own
Images and galleries, YouTube videos, advanced tables and other widgets are available for free for N1ED users. You can also add your custom templates to the palette.
Live demo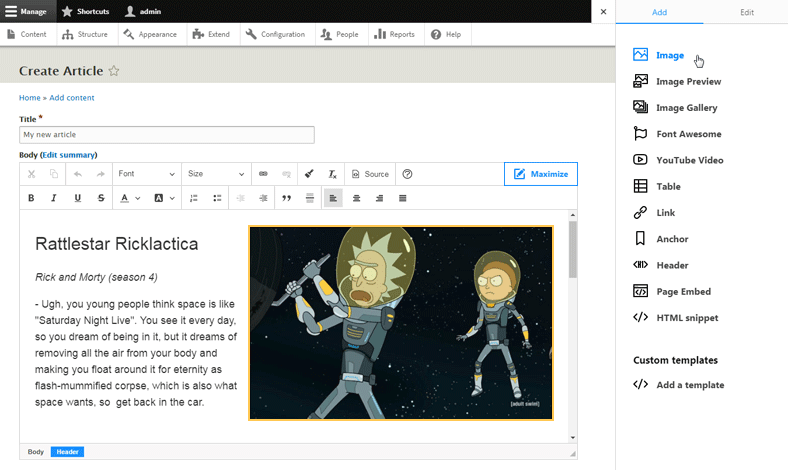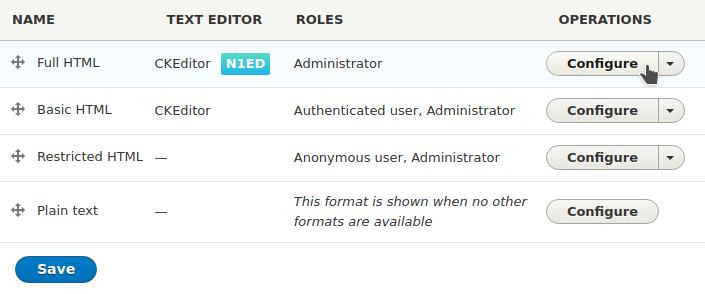 Configure N1ED and CKEditor visually
N1ED links to your Text Formats and allows you to configure it. You can enable it for website administrator and disable for comments form.
Widgets editing was never so easy
Fully control your content by using a number of widget tag editors.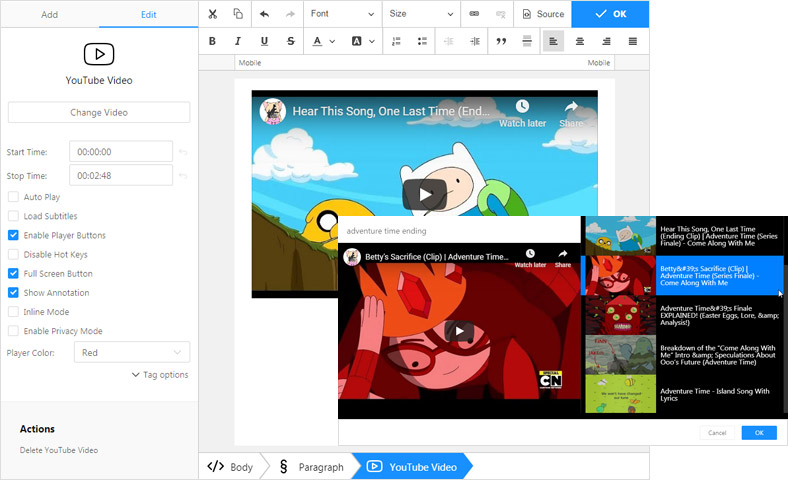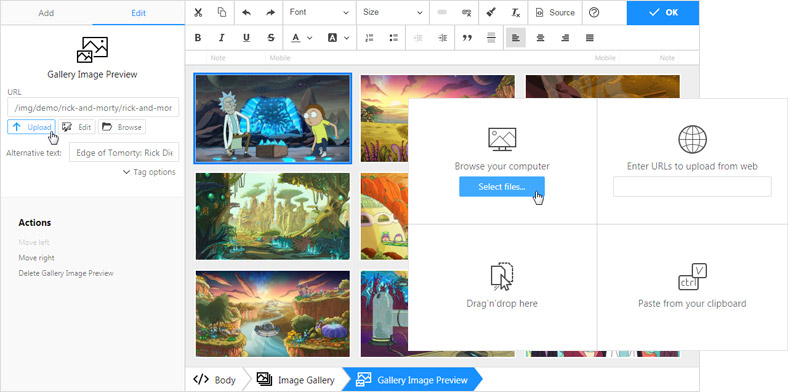 Upload and insert images
You will continue work with your Drupal 8 files storage, no special configuration is required.
Easy installation
Install the module and that's all. You are ready to use N1ED wherever you use CKEditor in your Drupal. All CKEditor add-ons will be received via CDN automatically and enrolled into auto update system.
Are you a web studio?
We'll explain to you how to better install N1ED to all your clients' websites
Free consultation