New generation page builder for your website
N1ED is a smart visual text editor based on CKEditor that allows you to easily make beautiful responsive content for your website with Bootstrap 4 support.




Any theme & any CMS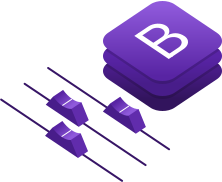 Create new content or edit the one you have
N1ED makes any content you already have on your website responsive make it match Bootstrap 4 layout standards automatically.
Your website is ready to integrate with N1ED. We have modules for popular CMSs. Custom frameworks can download N1ED from our CDN using certain code.

Tons of highly customizable widgets
The widget library gets regular updates, so you can create variable content easily. Upload and edit images, search and embed YouTube videos, add illustrations using Font Awesome icons, and many more.
Easy customization
with no coding
All settings are available in your private space at our website - N1ED Dashboard. All options are visual, and they apply to the editor on your website instantly upon saving. You can configure websites individually or share settings profile between them.
Developer friendly
integration to everywhere
N1ED editor has a powerful API and can be easily integrated with all popular CMS and frameworks or any custom system.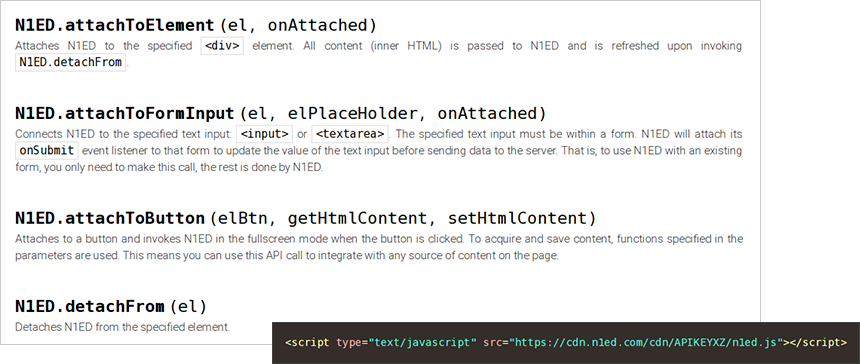 Get Started With N1ED Today
Start creating beautiful responsive content right now. Your content evolves with the web.
Share
Tweet
Send
Share
Send