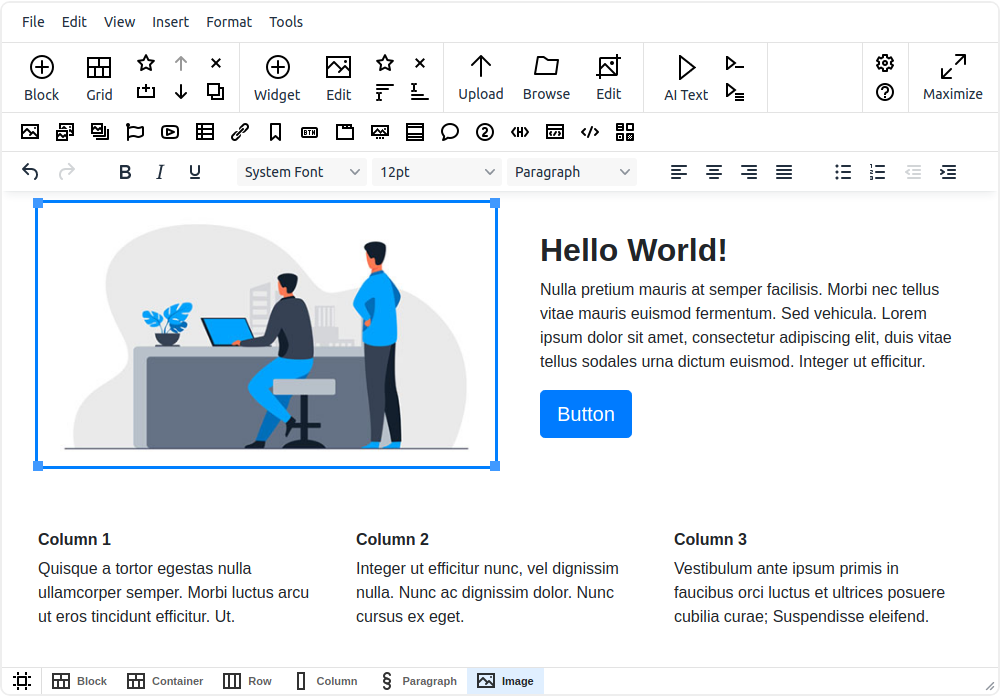 Key features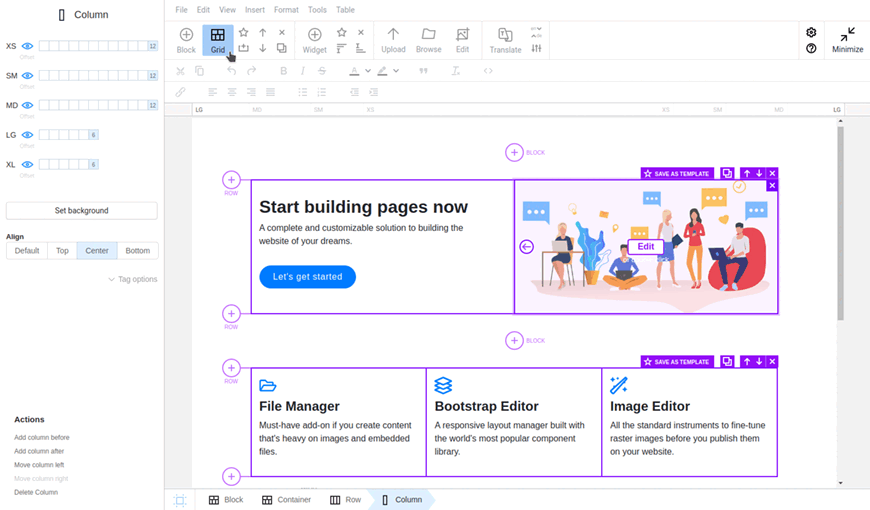 Bootstrap Editor
100% control on your grid. Manage rows with various types of columns to achieve magazine-like pages on your website. This feature is available to any newbie without programming skills.
Deeply integrated with custom user blocks and the blocks gallery.
Block by block
Create your content using N1ED page builder. Use ready to use gallery of blocks, create blocks with custom structure.
Easily create your own custom blocks right from content and update existing ones. Screenshots will be created automatically.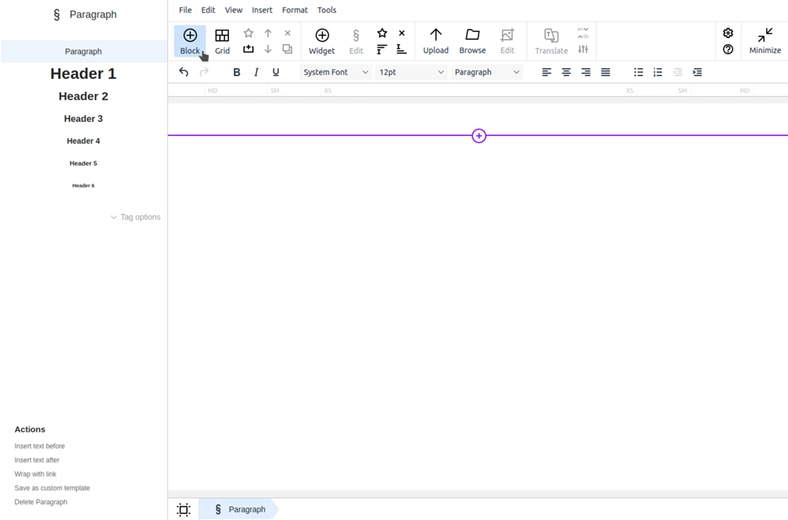 Write texts with GPT
New feature in v2023.06
Generate text 10x faster with AI cowriter.
Ctrl+Enter everywhere or use new toolbar buttons.
Main features:
Write text for the header
write text starting from the heade
Continue text
Insert text inside a paragraph
Continue lists
It will take into account the caret position, current text selection, and the text below and above.
Watch video
Many new widgets
Speed up content creation with functional tools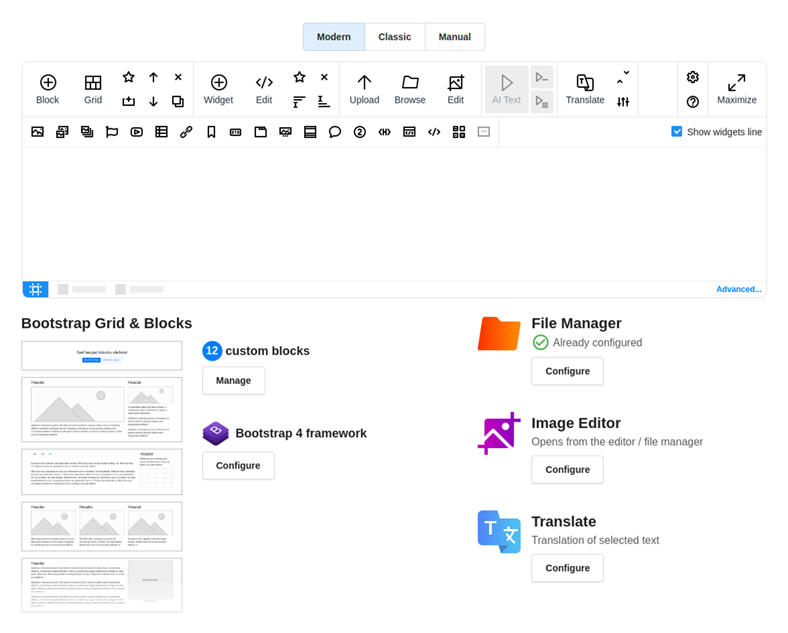 Visual configuration
Configure N1ED right from N1ED! You can call Visual configuration from N1ED editor or from your Dashboard - your personal space on our cloud.
Programmatical setting parameters is also available for the pros.

Bootstrap v5, 4, 3
Grid editor & Widgets

File manager
Upload, manage, organize

Image editor
Crop, resize, transform, etc.

Widgets
Widget gallery for all cases
We, on our own, fill information on clients' sites at the request of clients. N1ED helped us to boost productivity of the content manager who did this work.
Our customers were happy too to see how quickly we do this, we were impressed how many clients can. We also see our own financial benefits in this.
We were in doubt about how to upgrade TinyMCE saving familiar workflow. N1ED helped to transform simple WYSIWYG editor into awesome block-by-block content builder. We also gave fine image editor to our users they asked about all time. This affected both acquisition and retention metrics - kept our competitiveness on the market and improved it.
I make websites on Drupal and offer N1ED to my clients in case they want to edit complicated content with ease. If anybody tells me about column layout or special widgets on the page - I give them the link on N1ED.
This year 80% of my clients followed my advice and got Premium plan of N1ED.