Licensing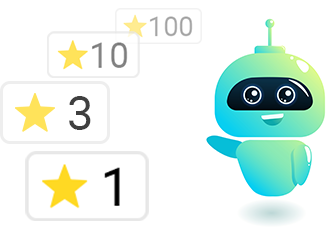 N1ED is a website component, so it can be installed and used in some CMS/framework for managing a website or the website content.
The editor has a Free plan when you do not need to pay anything and paid plans.
Free plan
Until do not need premium features you can use N1ED for free using a shared or individual API key. This is free of charge tariff with many features you need to start building fine content.
Paid plans
When you need to have premium features and priority support, a number of paid plans are available for you.
The main idea of our tariffs is everybody needs to pay proportionally for usage. Individuals and small companies should not pay the same price as big companies with hundreds of users or websites.
How many licenses do you need?
You need as many licenses as many websites you have. N1ED is licensed per the final website you publish on the web or intranet or per end user if you have more than 15 end users on each website.
So you just purchase the required number of licenses and enjoy the perfect content you create.
Usually, if you have only one website, you need just one Premium plan license.
The only exception here is when your team who will use editor is more than 15 members. For pricing for such bigger web projects please contact us, this very much depends on your case.
What is a website?
We count only final websites with content you publish and give access to visitors, not your dashboard domain with the editor. So these domains always will require an individual license even if they are controlled from the single dashboard of your CMS. For example here you need two licenses when having:
example1.com and example2.com
A subdomain is also a domain (and a website) too:
en.example.com and fr.example.com
When you have some CMS or website builder, sometimes you have a single dashboard for hundreds of websites and need one license per each final website (not just one for a dashboard). Usually, these websites are located on individual domains or subdomains like:
website1.example.com and website2.example.com
But sometimes different websites are located on one domain/subdomain and separated by some URL path parameter (prefix, suffix, argument, or like that):
example.com/website1/ and example.com/website2/
or
example.com/sites/website1/ and example.com/sites/website2/
or
example.com/pages?website=website1 and example.com/pages?website=website2
All these examples above require individual licenses per each such website.
If we wish to be more formal, we can ask: what is the difference between websites and just internal pages?
Separate websites (even located on the same domain/subdomain) have these attributes (one or more):
Different owners/teams or contact forms
Different designs
Weakly overlapping menu structures and URLs, weakly linked with each other
etc.
Usually, this is obvious if you have individual websites or not. Please in case of any doubts contact us to clarify this for your case.
In which cases websites are free of charge?
We do not charge existing paid clients for:
A website with a dashboard (if located separately) - we count only published websites available to visitors
One domain alias with a full mirror of the website (i. e. starting with 'www.')
The protocol does not matter (http or https), this is one website
Three developer websites are located inside of your intranet and are not available to target visitors.
Restrictions
The license does not allow: redistribution, copying of any files or resources from our CDN, decompiling, or any other things which may break N1ED behaviour or violate the intellectual rights of N1ED developers or third parties.
Many websites and you are growing?
We have a SaaS plan with bulk pricing per website. We are ready to discuss individually all needs of your CMS, website builder, or another service, including all financial and technical things.