+

N1ED extension for Joomla will power up your TinyMCE editor
Disruptive but smooth: bring your Joomla WYSIWYG editor on the new level with an easy learning curve.
Widgets palette
Galleries, Tables, Image Previews and other widgets you can insert into your articles. Custom widget templates are also available!
Live demo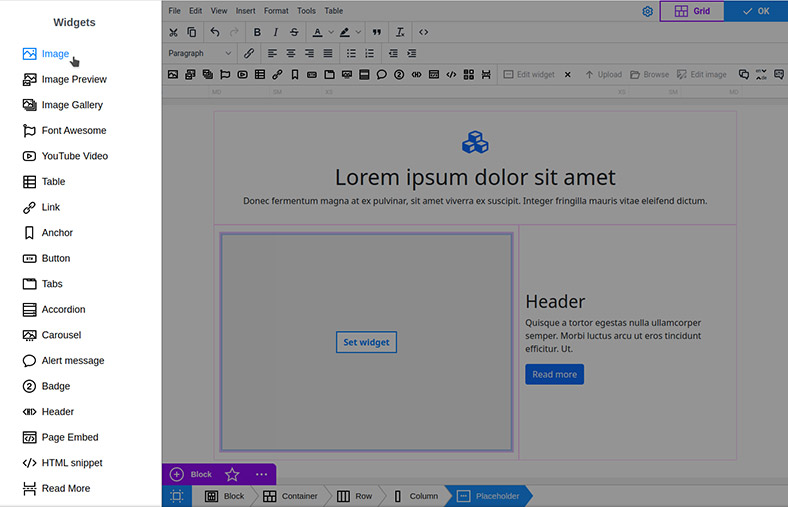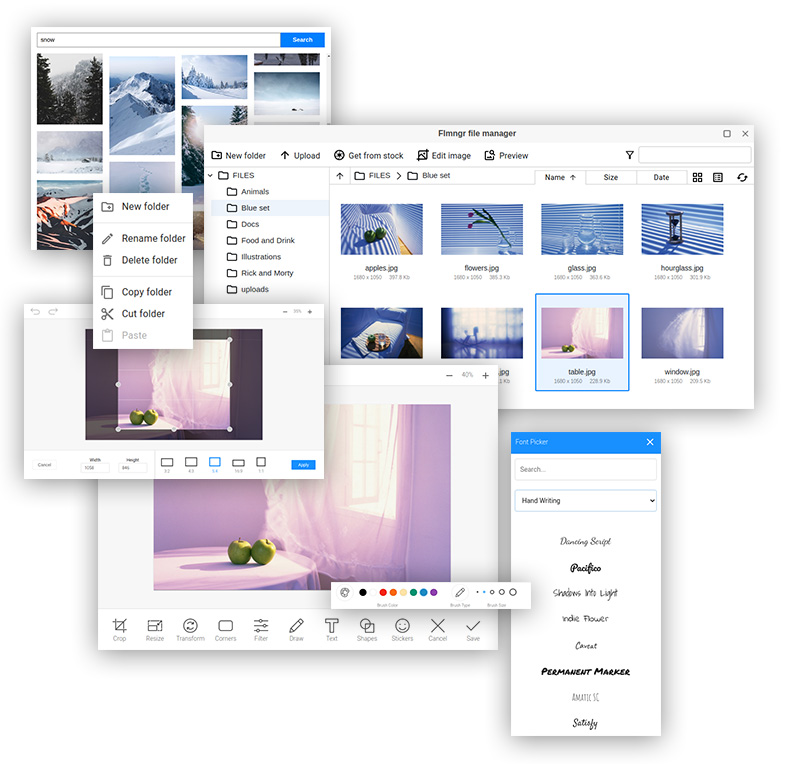 Files and images tools
All these tools are built into N1ED:
Upload images, insert them as pictures, previews or galleries
Manage your files and directories on the server with Flmngr file manager
Edit images (crop, resize, apply filters, add text...) with ImgPen image editor
Bootstrap support
Great Bootstrap 3 and Bootstrap 4 support for those who use Joomla theme based on Bootstrap.
The special tools you get with N1ED:
Including Bootstrap into TinyMCE
Support of your website Bootstrap theme in editor
Mobile simulation and preview
Bootstrap widgets (like Button, Accordion or Tabs)
Custom grid builder
Collection of ready-to-use Bootstrap blocks
Custom user Bootstrap blocks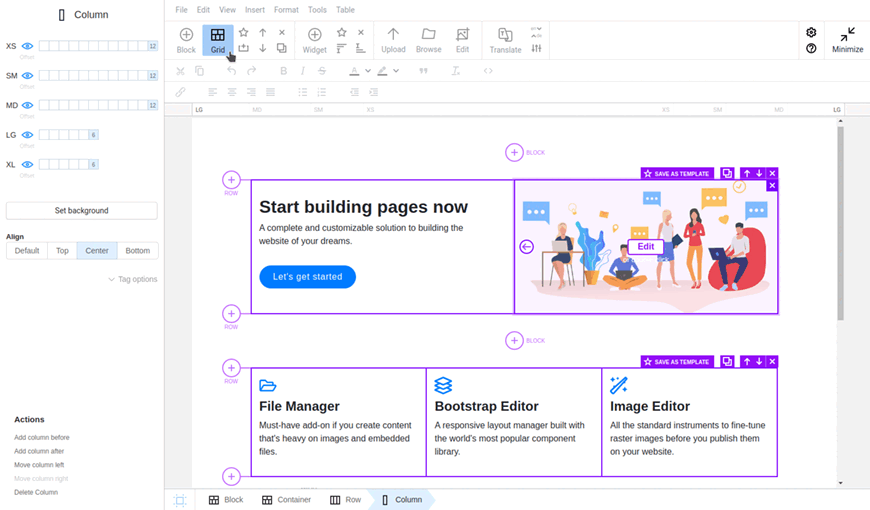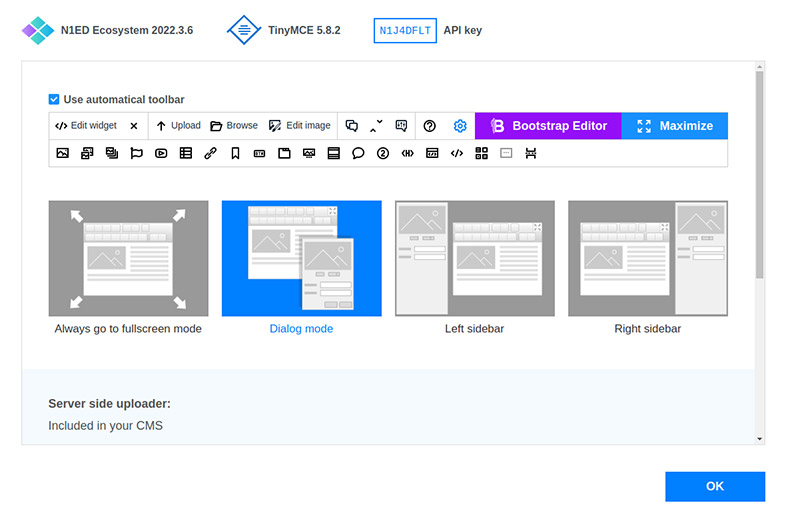 Visual configuration
Control panel integrated with Joomla and may be called right from N1ED itself.
All configuration from defining custom blocks and templates until specifying Bootstrap options is fully visual.
Full Joomla support
N1ED will not break inserting links to articles and will add extra Joomla-special widgets in the palette.
Install the Joomla module in one click and update it using our update repository automatically.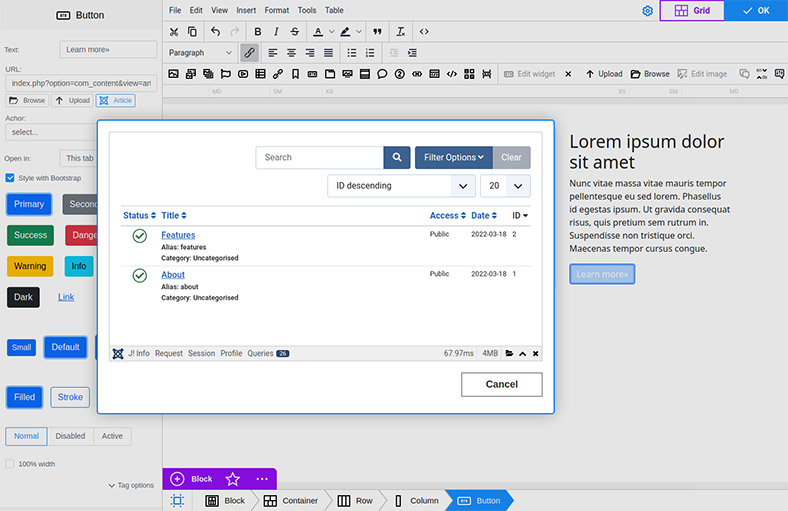 Multisite support
Easy to install and manage configurations for many websites.
Enhanced scheme of managing configuration rights which fits the needs of studios or freelancers who need to manage configuration for all their clients, but give them access only to own configuration by API key. Read more »
Easy installation
Install the module and that's all. You are ready to use N1ED wherever you use TinyMCE in your Joomla. All TinyMCE add-ons will be received via CDN automatically and enrolled into auto update system.
Are you a web studio?
We'll explain to you how to better install N1ED to all your clients' websites
Free consultation