On September 9, a new versions of all plugins of the N1ED ecosystem were released. The changes were so substantial, that we decided to release the major version 2.0 instead.
Drupal 8 module
The Drupal 8 module was totally reworked and now allows seamless integration of all add-ons to your Drupal without hassle. Then, you can effortlessly configure them using the visual control panel on the corresponding text format page. N1ED, Bootstrap Editor, Flmngr and other add-ons now work as plugins to your already installed CKEditor, which means you don't have to replace your editor or make any global changes to its configuration. Everything is now more intuitive and straightforward, both from the point of a user and technically, in terms of the CKEditor API for Drupal.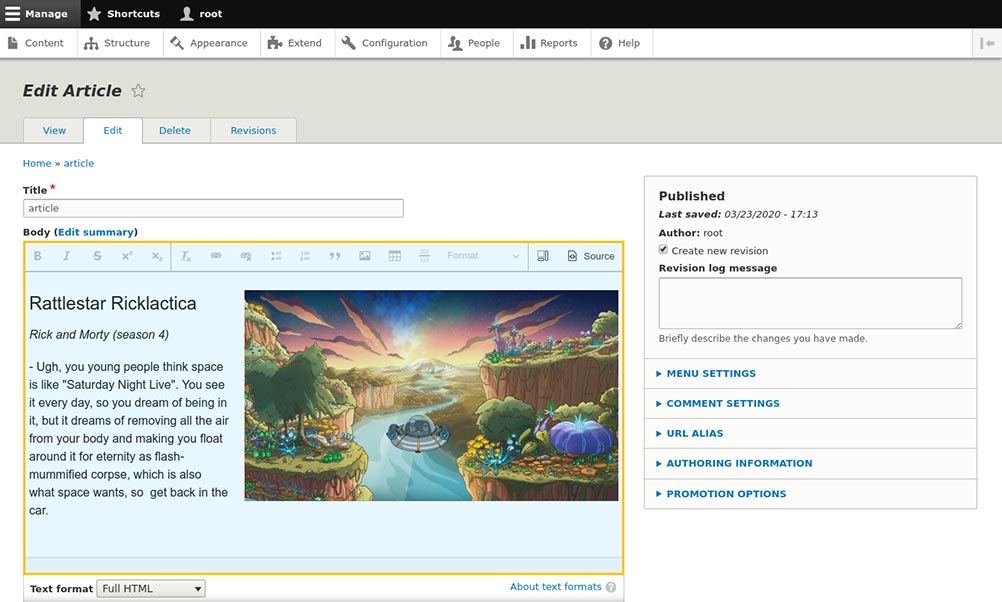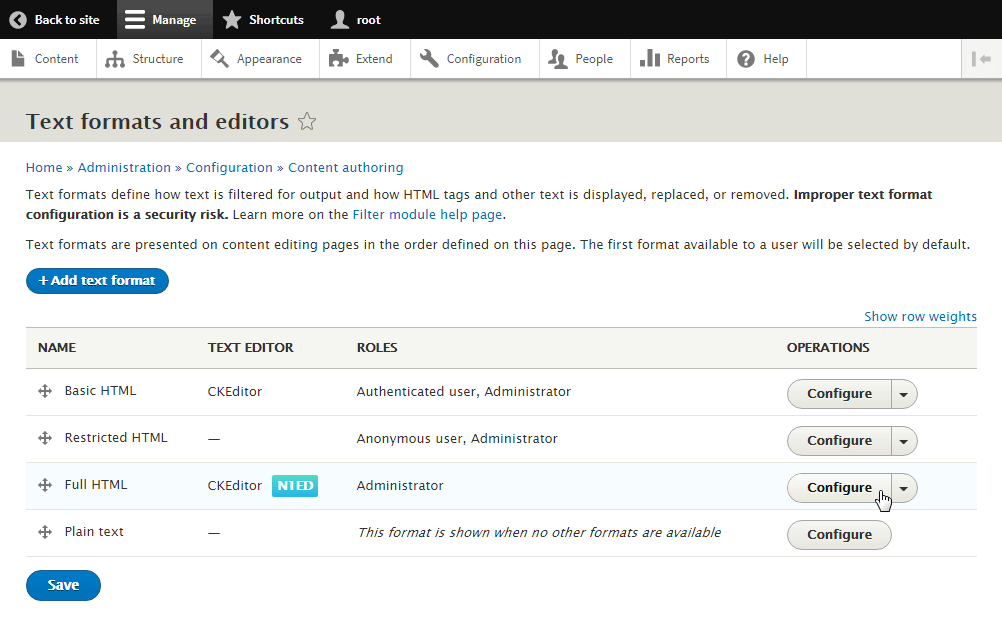 Bootstrap 3 support
In addition to Bootstrap 4, Bootstrap Editor now supports Bootstrap 3 too. All Bootstrap features are available and ready to use in the third version, specifically: inserting Bootstrap widgets, the layout builder, mobile content preview, etc.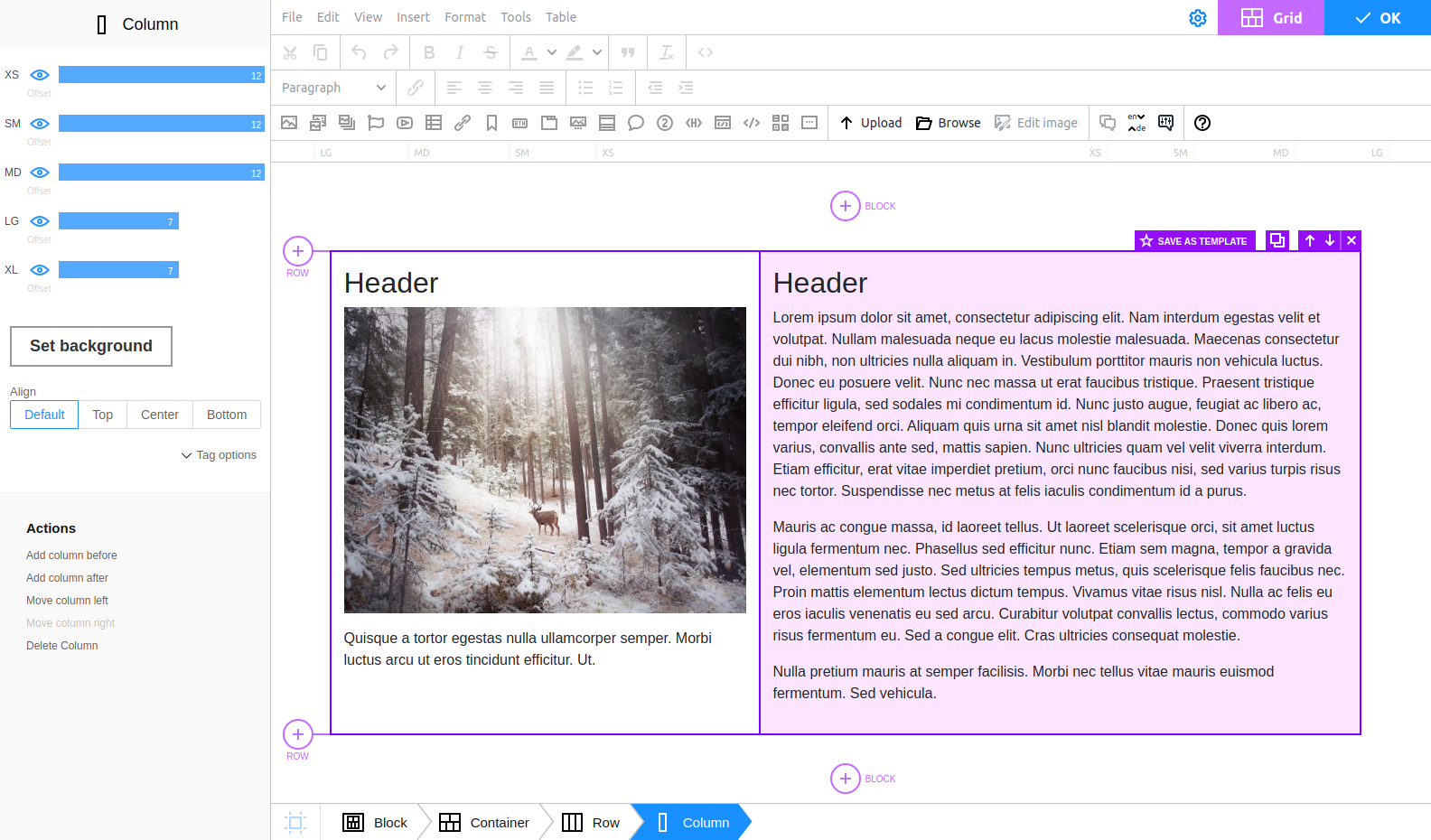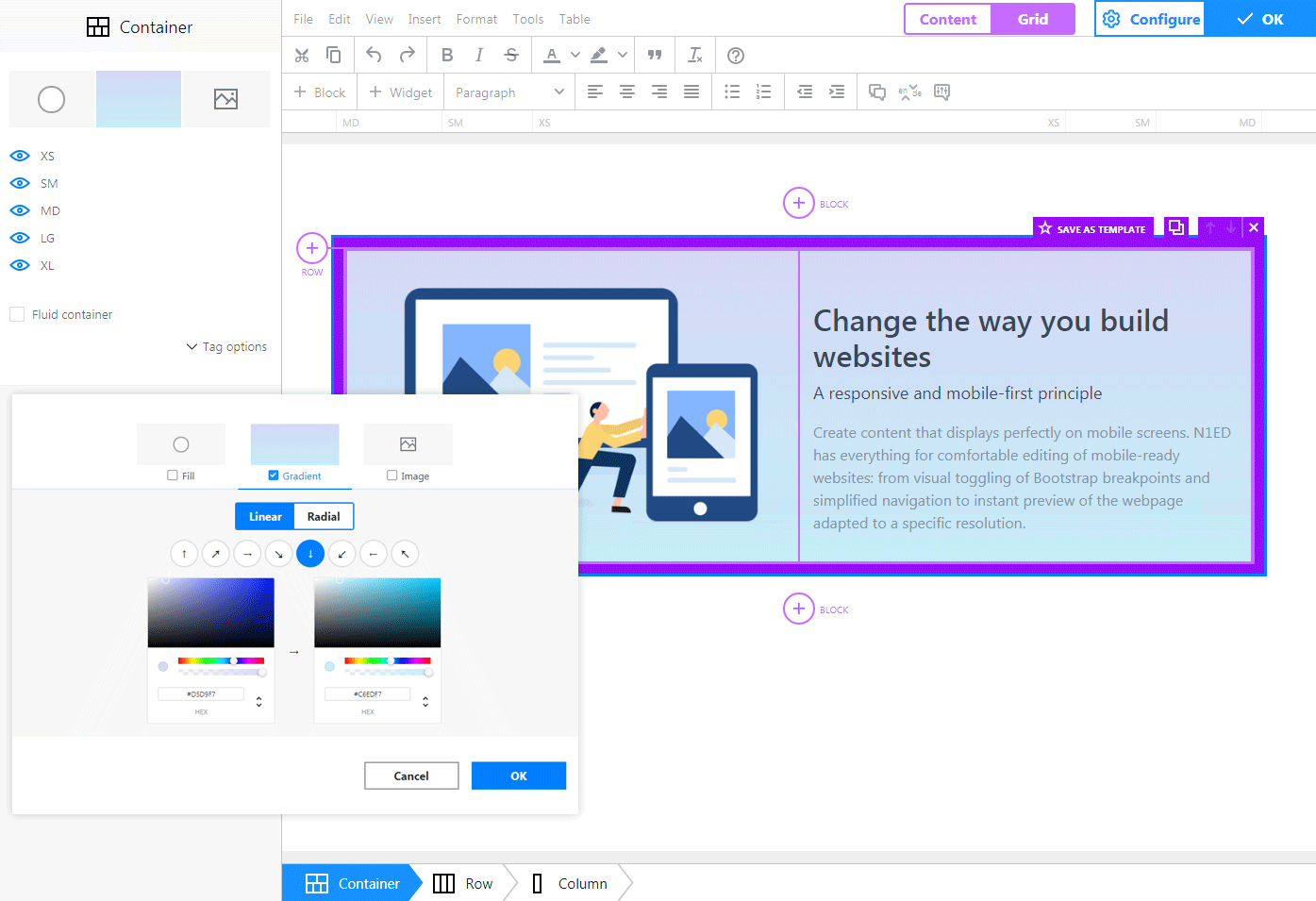 Fullscreen mode offer more convenience
We implemented a more simple and convenient way to switch to the full screen mode. You can configure this yourself: either maximize your CKEditor or TinyMCE by clicking the corresponding button, or by giving focus to the editor area.
Inline mode support
TinyMCE and CKEditor do not offer a fullscreen editing in the inline mode, but with N1ED 2.0 you still can use all available tools in the inline mode.
Streamlined work with custom templates
Making your own widgets and inserting HTML snippets are a natural part of any editor. N1ED offers quick template insertion (without saving), local saving of templates, or sharing between members of your team via server-side configuration. N1ED generates a config automatically to transfer the just inserted HTML template to the server. Even before you switch to the full screen mode, you still can use the sidebar and all widgets features.
Miscellaneous
A number of improvements and enhancements were made. Read more in the Changelog.
Also, we have greatly improved and supplemented our documentation and started a blog.