Embedding YouTube videos can significantly enhance your website's content, offering visitors valuable information, entertainment, or tutorials to enrich their experience.
However, you may have encountered an issue where, after a video ends, a section of related videos appears at the bottom of the player, featuring content from other creators.
This can potentially divert viewers away from your channel. To address this, you can disable related video recommendations by following these steps:
Go to N1ED and select the YouTube video widget.
Access the widget settings in the left sidebar by either double-clicking on the video or clicking the 'Edit' button in the toolbar.
Within the 'YouTube Video' section, locate the 'Show related videos' option and toggle it off.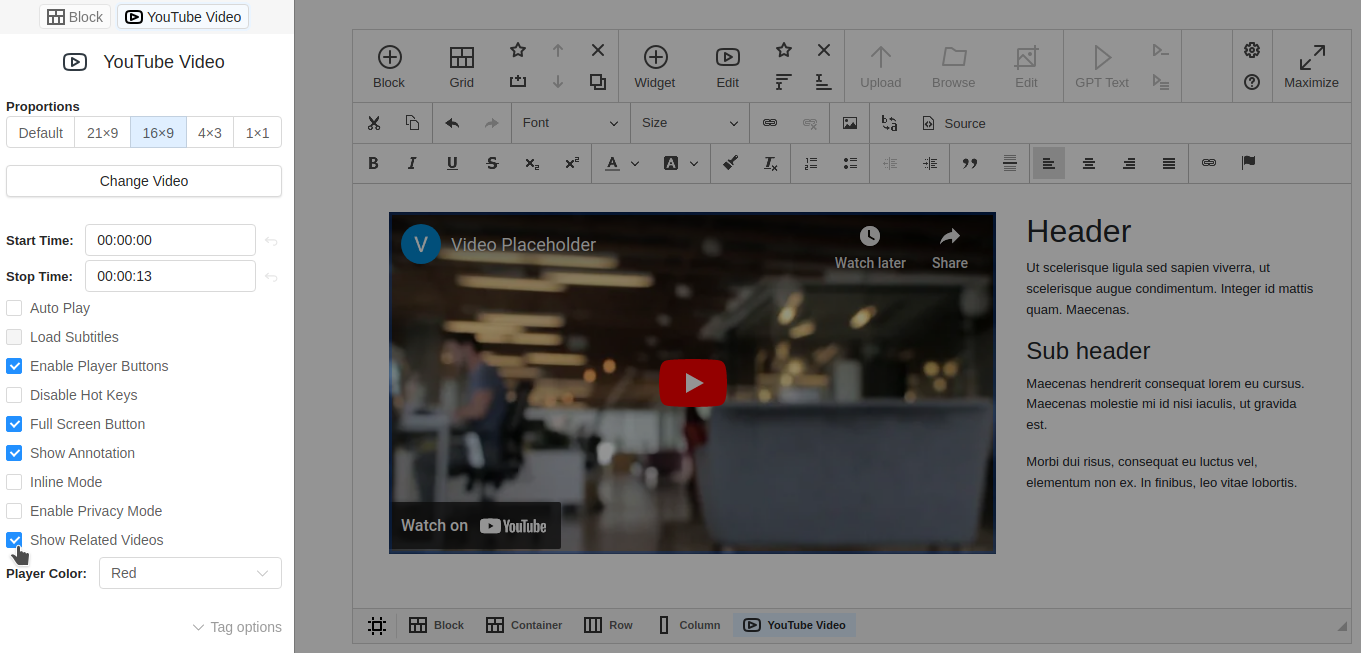 By disabling related video recommendations, you can maintain your viewers' focus on your content and reduce the promotion of your competitors' videos.
If you haven't had the chance to use YouTube yet, check out our guide on how to get free access to the YouTube service.