Add-ons
Not only does N1ED offers CKEditor hosting, but it also extends its functionality with add-ons. The editor integrates a lot of JS+ plugins, enhanced and redesigned, with a visual configuration in Dashboard.
Aside from standard plugins there is also Bootstrap Editor that allows editing of the responsive content structure.
In this mode, some add-ons not only supercharge CKEditor's editing capabilities, but also add new features to edit page structure. For example, the YouTube add-on allows creating a special column with a responsive video inside.
We will add new add-ons in the future. We plan to gradually integrate almost all JS+ plugins and develop some new ones.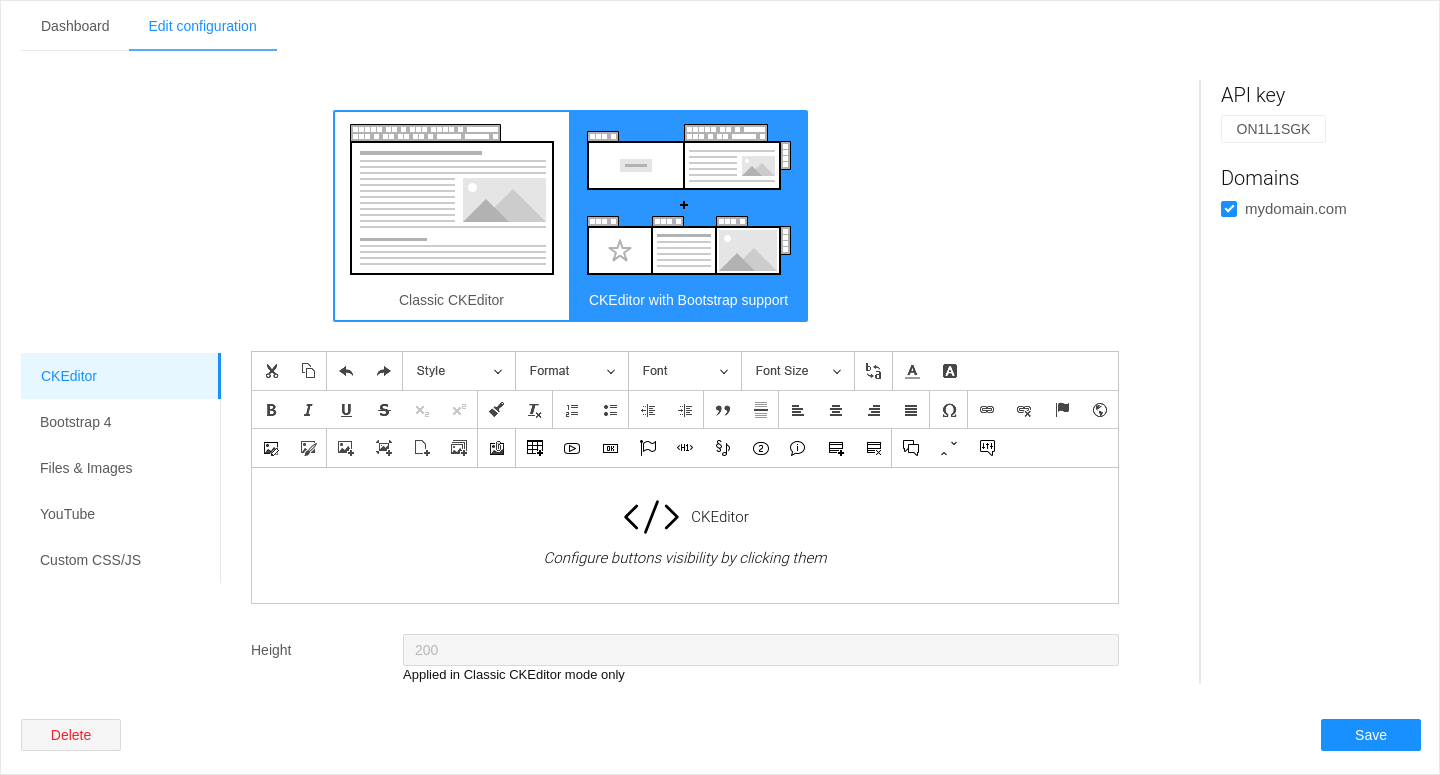 Edit configuration page. Switch mode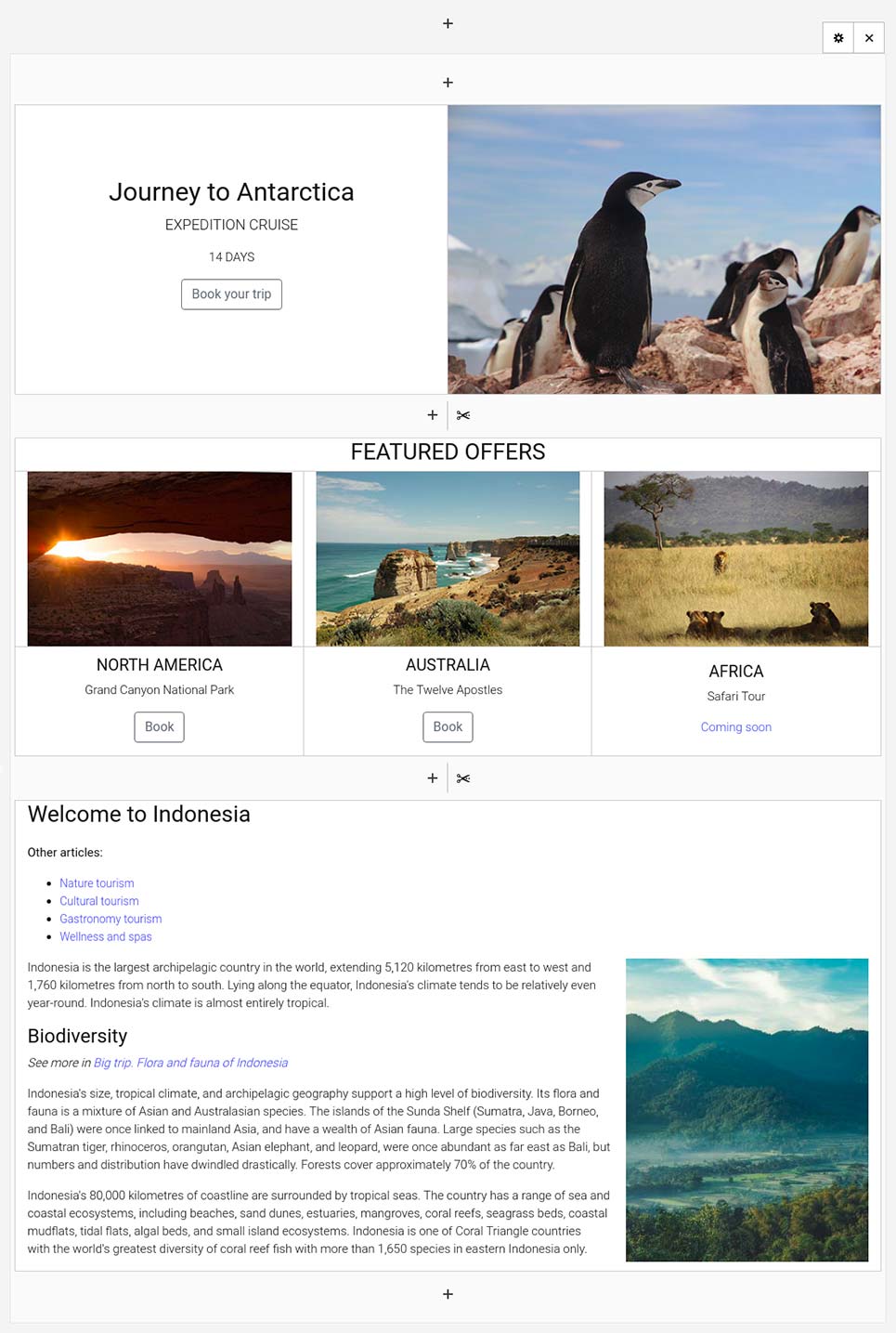 N1ED with Bootstrap 4 support