Image Editor

ImgPen image editor used as your main image tool offers all the standard instruments to fine-tune raster images before you publish them on your website, plus a number of artistic effects and nice options like emoticons or freehand drawing – all directly from your content editor or upon uploading images with File Manager.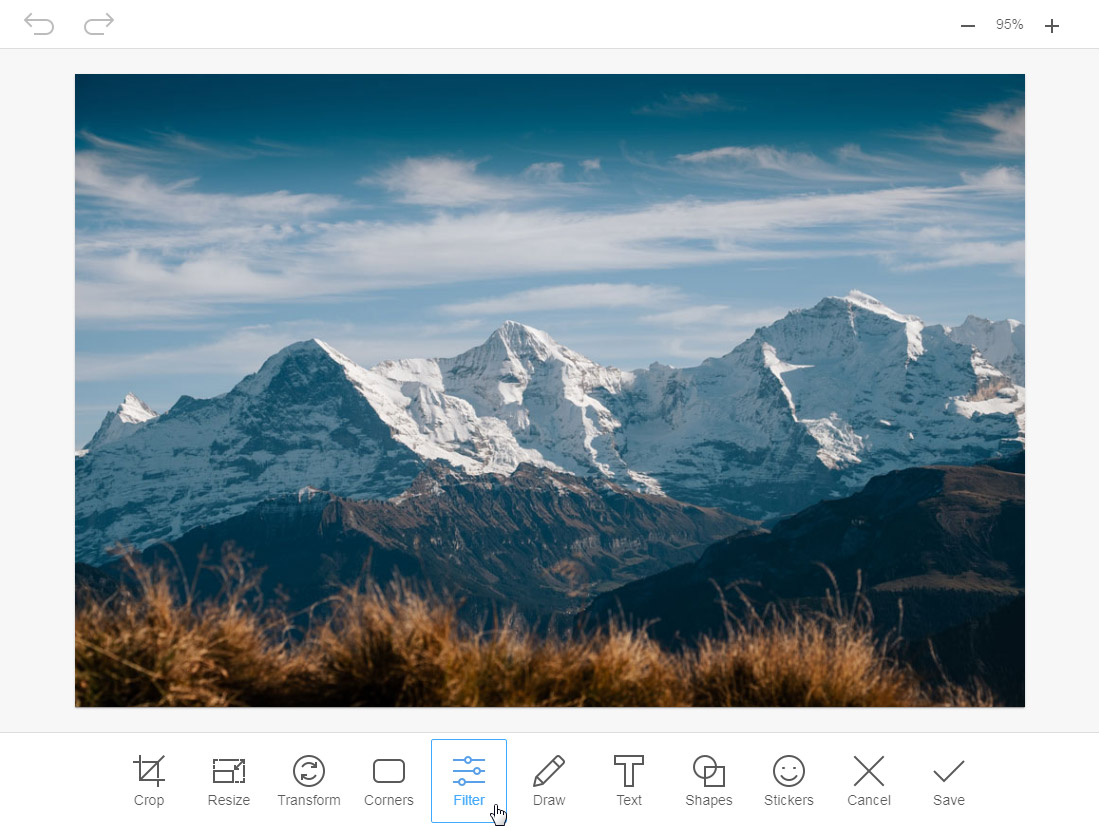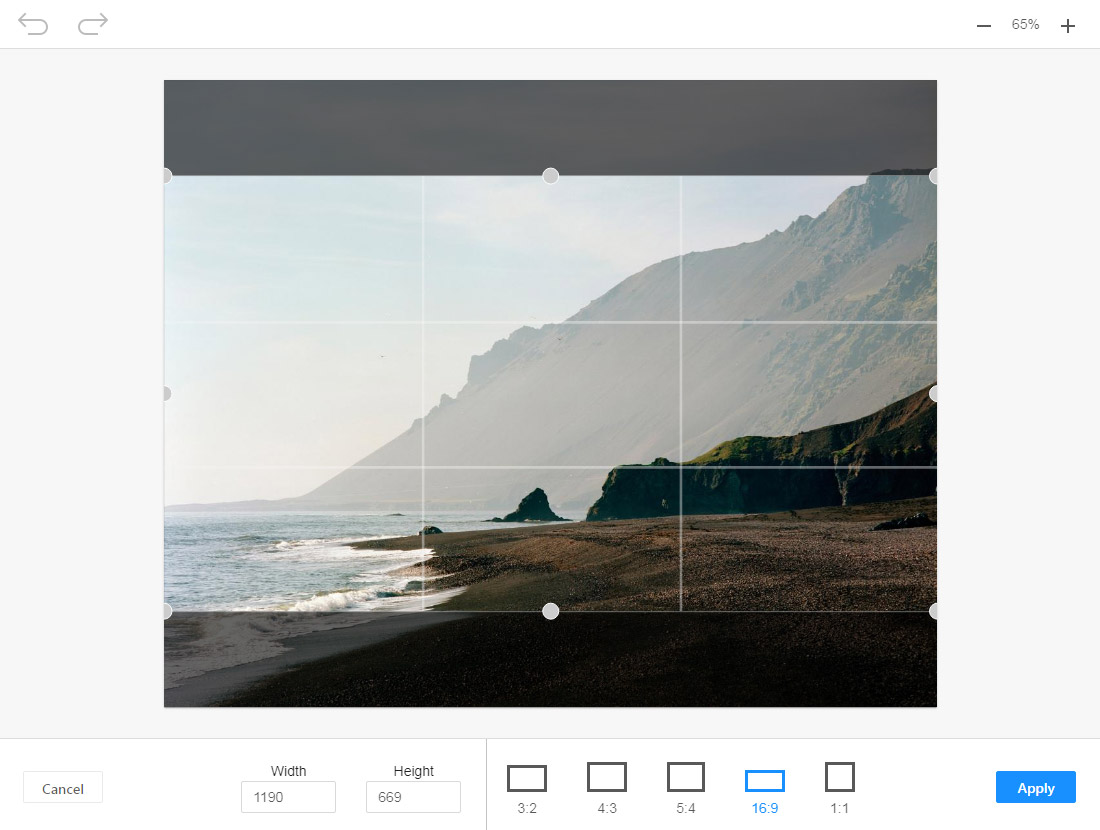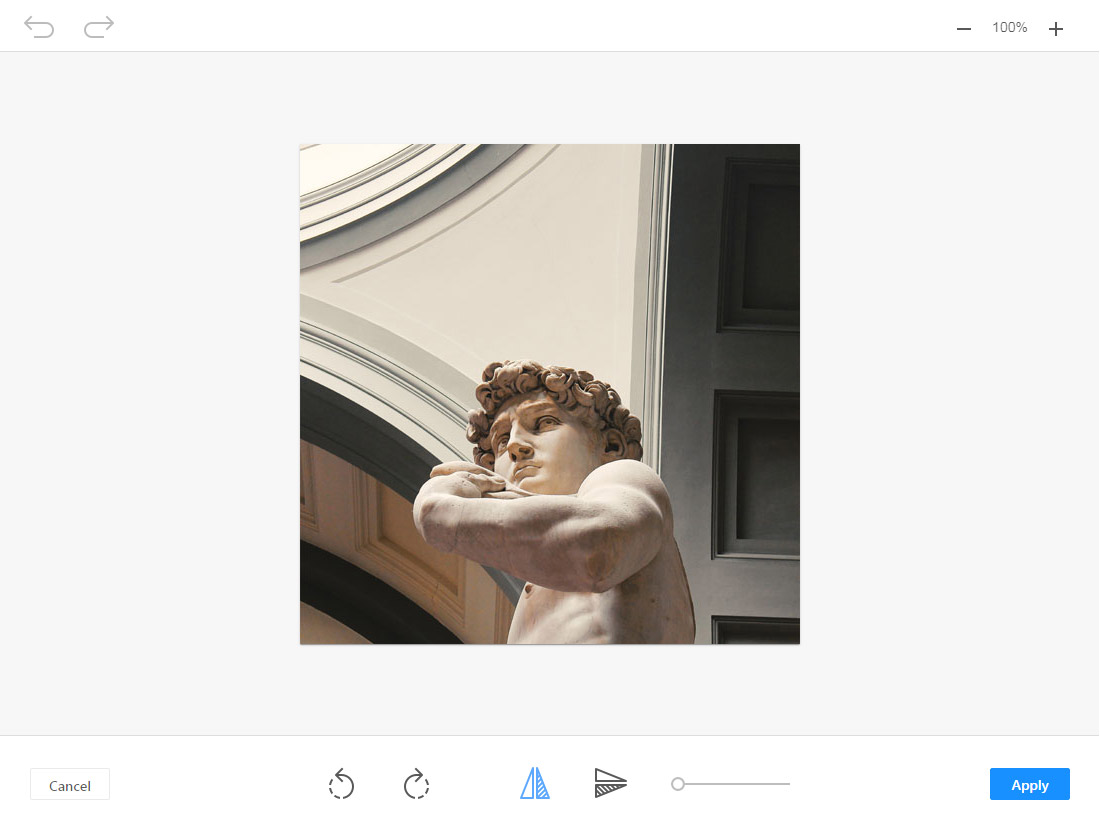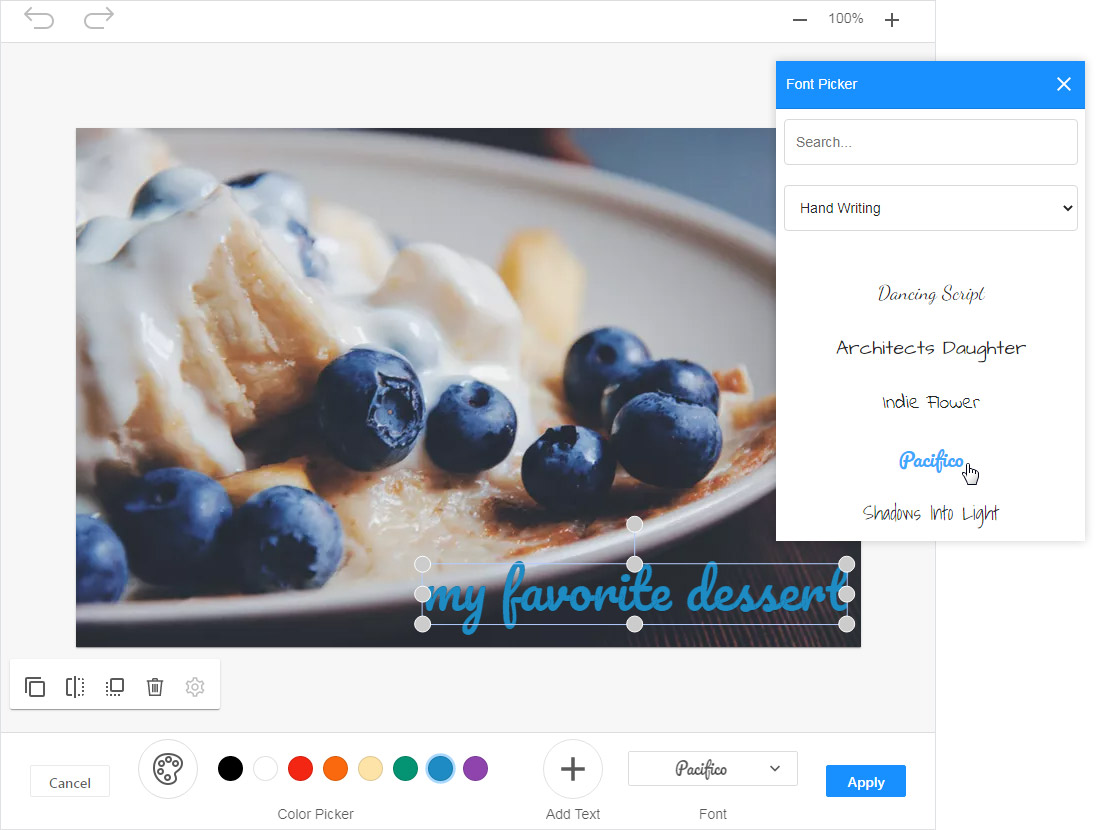 Easy call from everywhere
ImgPen uses the same uploader and the same file manager. It can be called from standard CKEditor or TinyMCE image dialogs, from N1ED edit widget sidebar and from other parts of the editor like when N1ED requests some image to be set when you try to create a new widget.
Customize your image editor
Add custom shapes, stickers, include custom fonts and define colors for custom palette to your editor to fit your editor for your own users. You can configure ImgPen using visual configuration panel in your dashboard or from N1ED.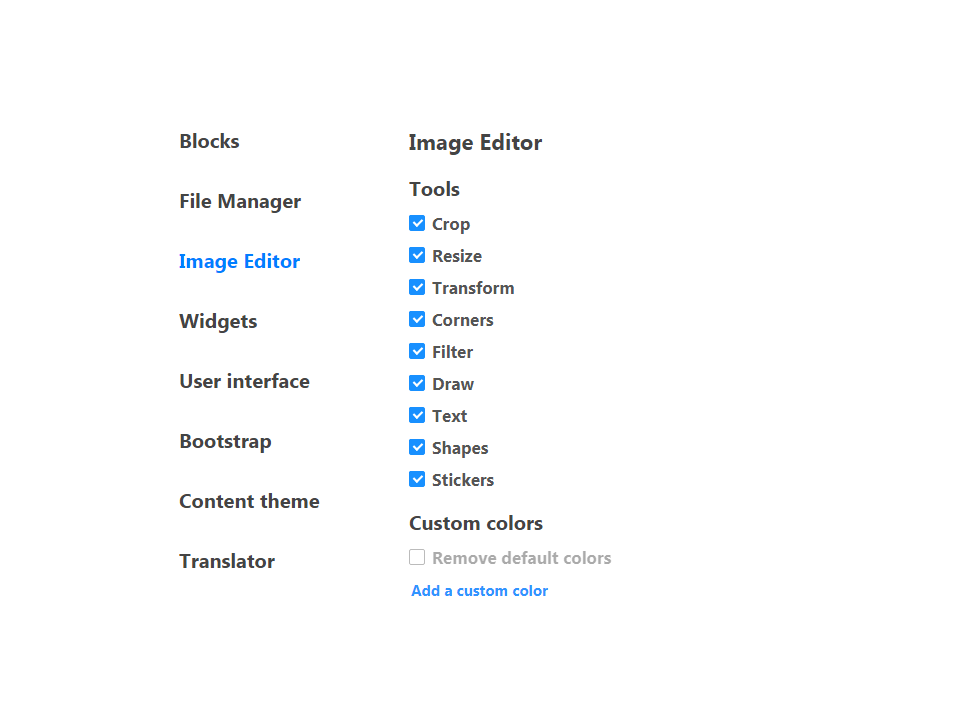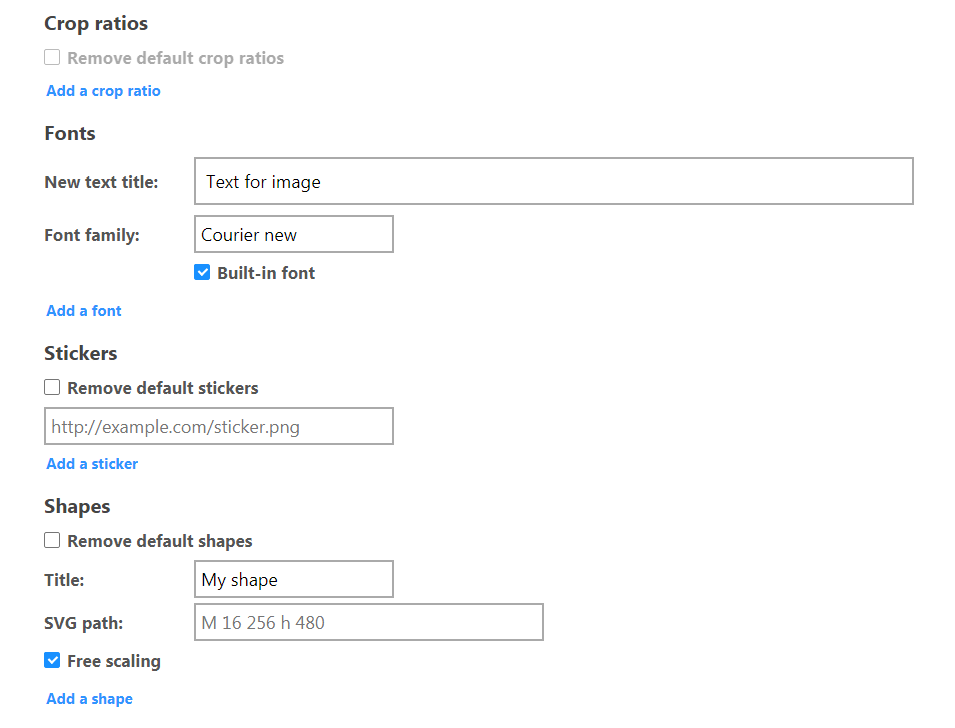 Developer friendly
Need to use ImgPen image editor not only from CKEditor or TinyMCE, but also from your own app? We now offer ImgPen SDK for those who want to include a self-hosted version of the image editor into your product. This is a separate solution for those who need special integration, and N1ED users can continue using this SDK already integrated inside WYSIWYS editor.
Image editor toolset
Crop
Crop photo to one of specified aspect ratios or let user select custom crop zone via UI
Resize
Use pixel-by-pixel control with maintaining pixel aspect ratio to adjust an image to the exact dimensions you need


Maintain Aspect Ratio
Use Percenteges

Transform
Rotate an image clockwise or counter-clockwise, flip horizontally or vertically

Free rotation of the image using a slider
Rotate 90° CW
Rotate 90° CCW
Flip Horizontal
Flip Vertical

Corners
Round corners of the image using UI
Filters
Adds effects to an image such as grayscale, sharpen, vintage, sepia, blur and more

Custom filter settings:

Remove Color (the filter offers the color picker and distance options)
Brightness (adjust brightness level using the slider)
Gamma (manual correction of Blue, Green, Red channels)
Noise (noise intensity)
Pixelate (sets the level of pixelation for an image)
Blend (configures the alpha-channel)

Draw
A tool for freehand drawing

Color picker
Brush types
Brush size

Text
A tool to add text

All objects are in their own layers and can be easily moved, deleted or modified.


Additional settings:

Flip horizontally/vertically
Shadow
Outline
Color
Background
Texture
Gradient
Opacity
Text style

Shapes
A tool to add shapes (circle, rectangle, triangle, ellipse, line, etc.)
Stickers
Available categories: emoticons, doodles, landmarks, stars, clouds, bubbles, transport, beach
Frames
Add built-in responsive frames to photo of any size. Type of frames: basic, pine, oak, rainbow, grunge, ebony, artt
Save mode
A mode to save all changes in the image
save/cancel
Zoom
The canvas can be scaled using the mouse and also with the +/- button on the top panel
Undo/Redo
Any changes in the image can be undone or redone