Translator

When you aim for multi-language audience, you may need a way to translate content quickly. The Translator add-on automatically translates the selected text directly in the WYSIWYG content editor using Google Translate or Yandex Translate services. Translator works with N1ED, TinyMCE, CKEditor.
Translates content. Preserves layout
The Translator plugin takes an arbitrary content as the input and then translates it using the selected language pair. The process takes a while, so the selection turns purple during the process.
The translation is aware of the layout of the page, so formatting and styles remain intact even on the complex, content-rich pages filled with images, tables, nested containers and so on.
Importantly, the add-on analyzes the HTML context of the text when performing translation, so every fragment of the text is translated correctly even on pages with complex layouts like fluid tiled design or multi-column responsive layouts.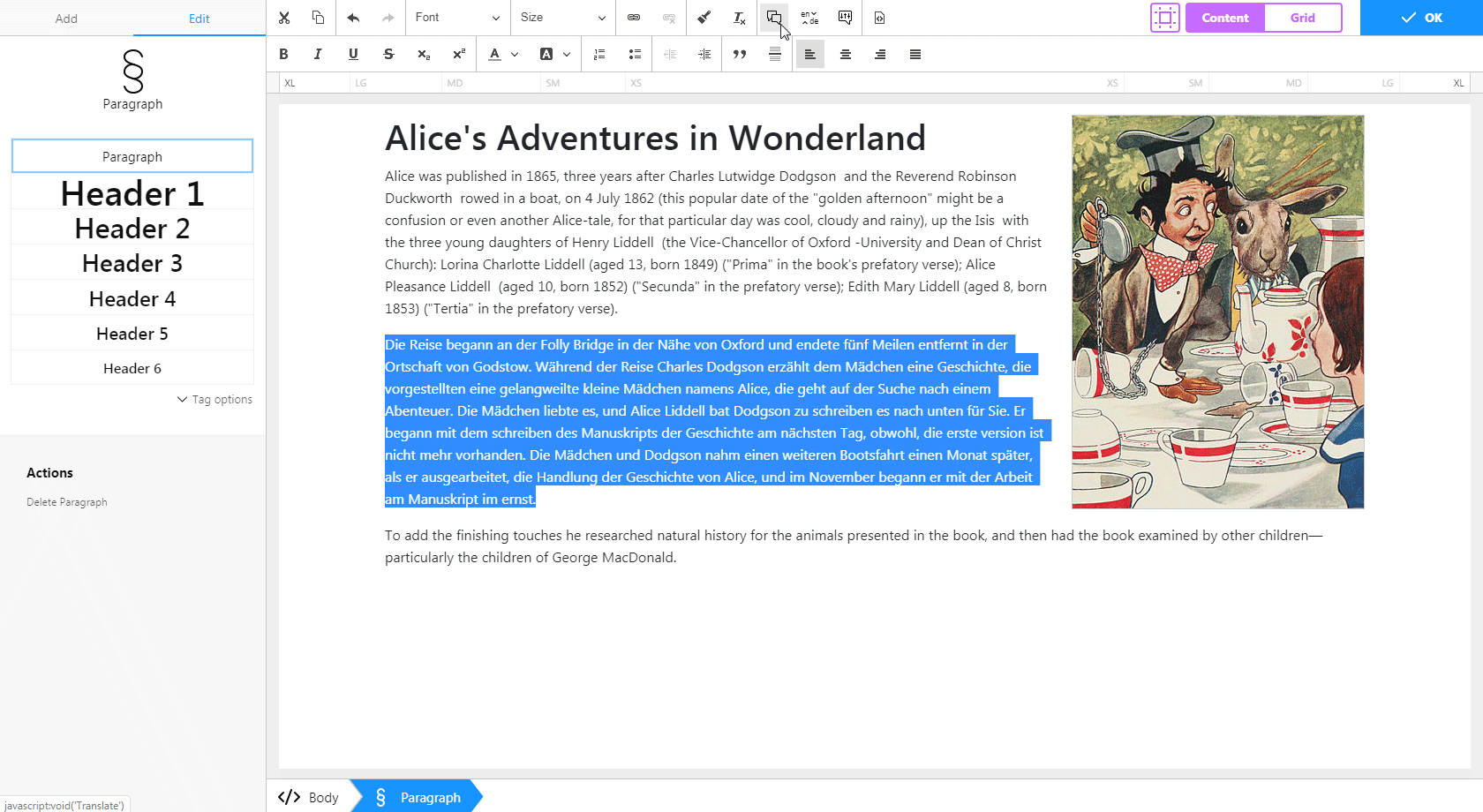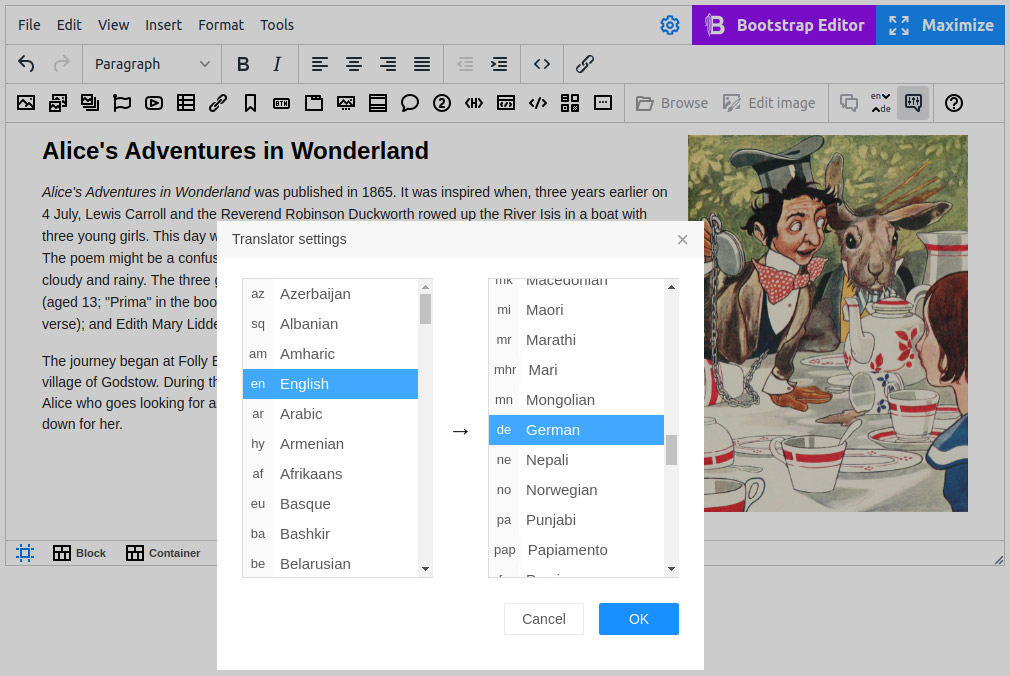 Features:
Works with TinyMCE, CKEditor and N1ED
Automatic translation
Translates to and from 90+ languages
Preserves original formatting of the page
How Translator works
Select the text you want to translate and click the button on the toolbar of your content editor. The Translator add-on uses Google Translate API or Yandex Translate API to translate the text using the currently selected language pair. That's it!
You can instantly translate in the reverse direction or adjust the translation settings without leaving the editor or messing with config files.
Toolbar buttons:
Translator
Button name:
Translator
Start translation. For instant translation use the CTRL+Enter hot key.
Translation settings
Button name:
TranslatorConf
Select the original and the destination language.
Translation reverse
Button name:
TranslatorReverse
Reverse the direction of translation.
Learn more how to configure Translator add-on in configuration article.