Custom grid
Unlike Block gallery that holds ready-to-go templates, Custom grid allows you to construct blocks from scratch. This section contains all the settings you need to get the result you want:
1. Number of columns: Switch to the Custom grid tab and select the number of columns for the new block: 1, 2, 3, 4.
2. Fillings: Depending on what type of content you want to place into columns, select the corresponding Filling from the available ones or leave columns Empty.
3. Placeholder: As a placeholder you can select any widget (Gallery, YouTube video, Table, and etc.) or leave the placeholder unchanged to fill it later.
Note:
if you replace the
Placeholder
with another widget, this change applies to all columns of the block. If you want to place different widgets in columns, leave this setting as it is.
4. Vertical paddings — an optional setting that specifies the paddings above and below the block.
5. Templates selection: choose the appropriate template from the suggested ones, and your block will be automatically inserted.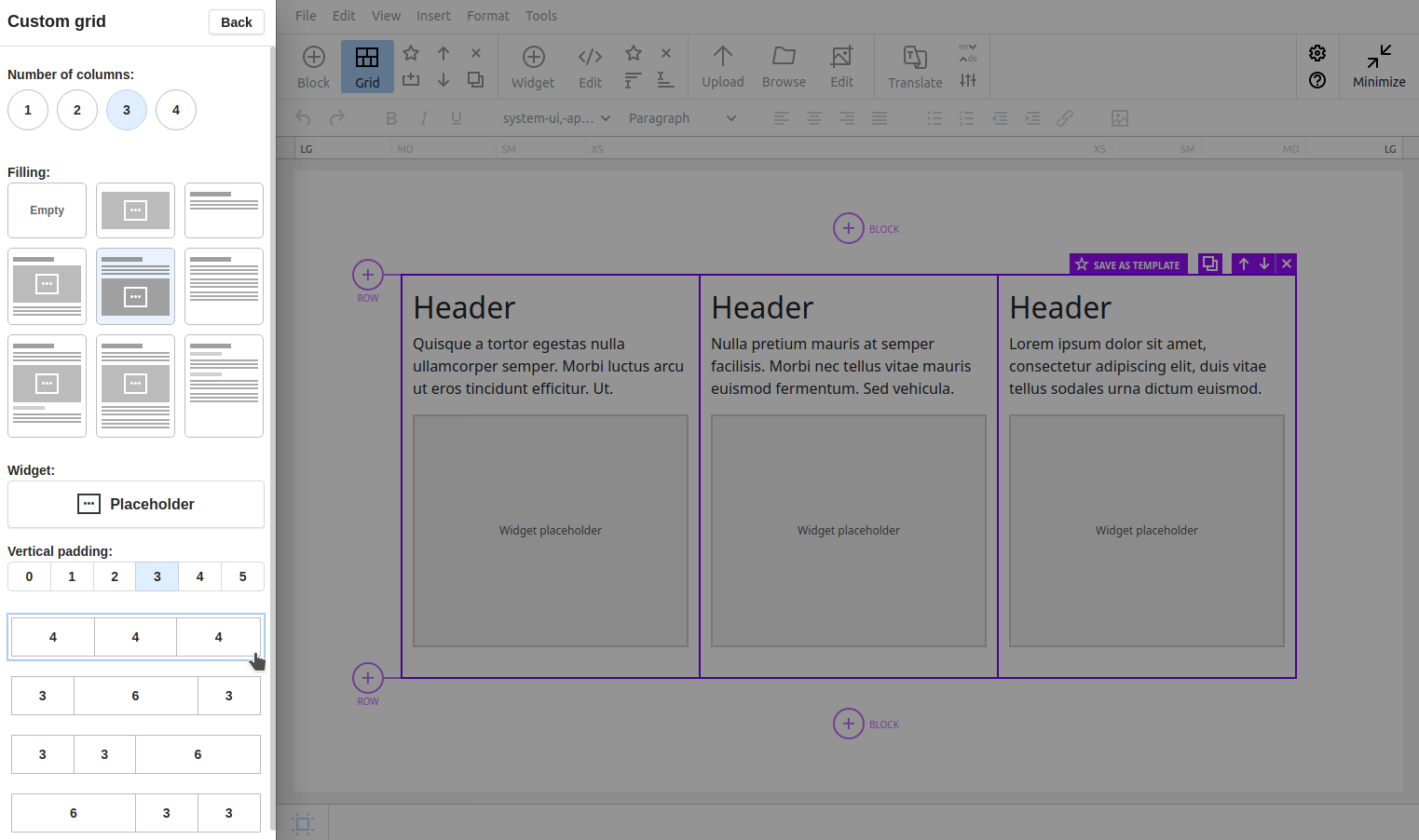 That's it, you have successfully created your first block from scratch. To switch to content editing, move the cursor to one of the columns and click the "Edit" button. Replace fillings with your own content: this could be just text, an image, a video, or any other widget. To add some widget, use the corresponding button on the toolbar.
You can modify the inserted block any way you like and create a template to reuse in the future. To do this, click the "Save as template" button. The block will be saved and will be available for inserting in the Custom blocks category.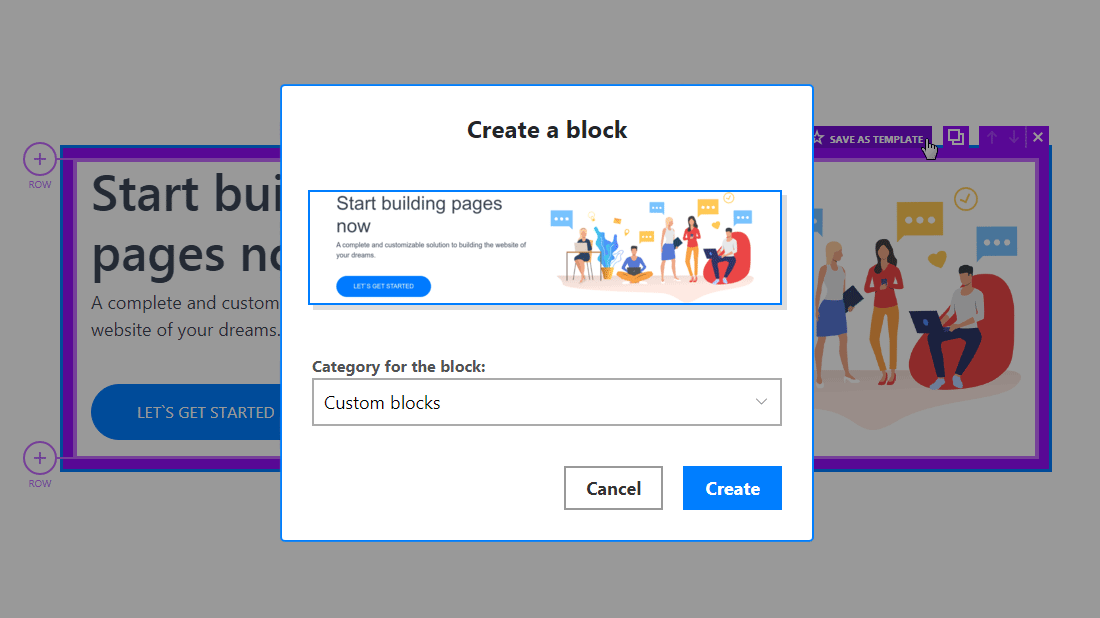 Do not forget to check the responsiveness of your blocks. Use the ruler (right below the toolbar) to quickly preview your layout on various viewport sizes. To make your page look good on any device, make sure to read the basic principles of responsive design in this manual.