Translator
The plugin offers automatic translation of texts directly in your WYSIWYG editor. HTML layout is preserved. This add-on is a simple service that supports Yandex and Google Translate API. To translate an arbitrary line to any of the supported languages, select the text and click the Translate button. During translation, the selected text is highlighted with violet indicating the process has started.
Buttons:

Translate
start translation. For instant translation use the CTRL+Enter hot key.

Translation settings
select the original and the destination language.

Translation reverse
reverse the direction of translation.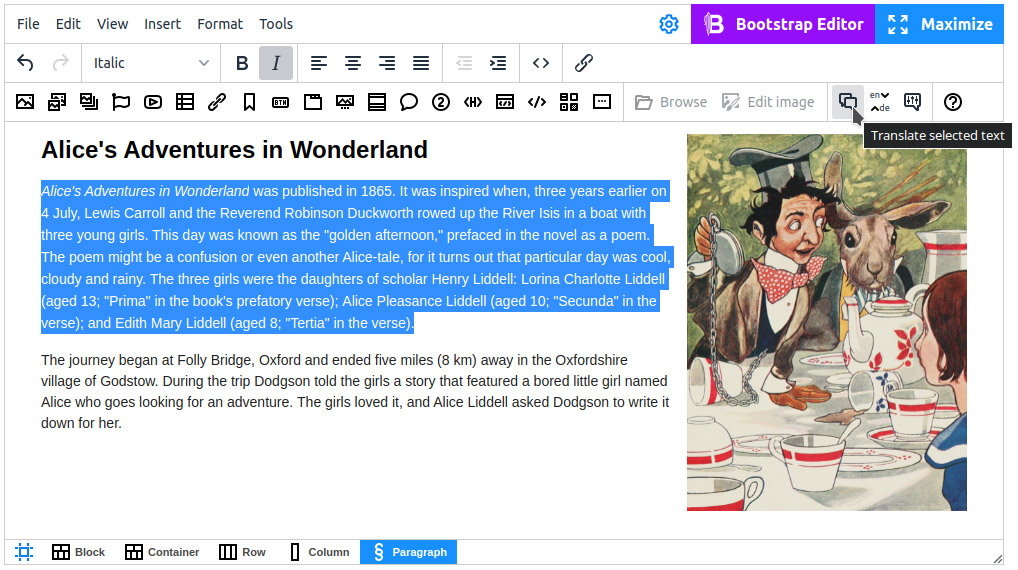 Thanks to contemporary machine translation, you can translate your website to 90+ world languages. The base of technology constantly improves making translations more accurate and bringing in new language pairs.