ImgPen image editor

ImgPen Image Editor offers all the standard instruments to fine-tune raster images before you publish them on your website, plus a number of artistic effects and nice options like emoticons or freehand drawing – all directly from your content editor or upon uploading images with File Manager.
Here is why Image Editor rocks:
Quickly edit images from the editor
Whether you work with stock CKEditor or TinyMCE, or use the more advanced N1ED, Image Editor allows you to edit embedded images easily. You click the button on the toolbar, Image Editor opens, and over 40 editing tools are instantly at your disposal.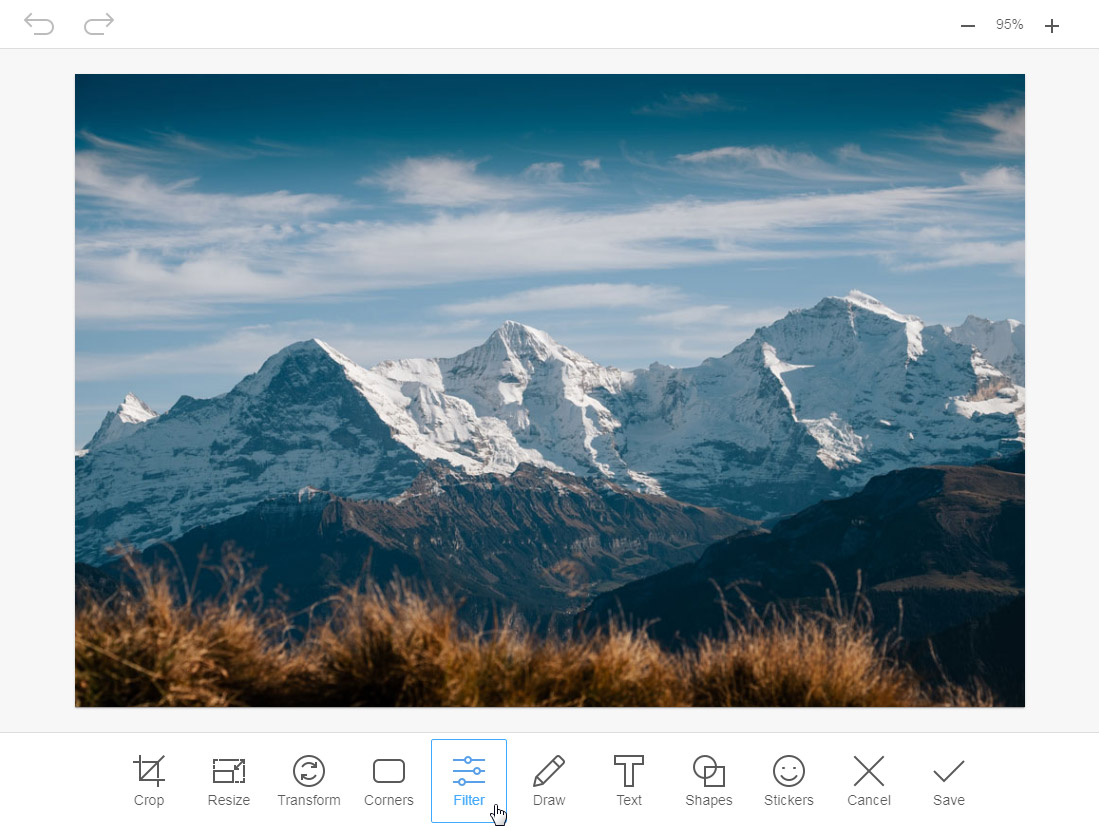 Enjoy great editing capabilities
You can crop, resize, transform, apply sepia or pixelate, make drawings above the image or add text labels to it. A number of stickers, shapes and icons are available too. And if File Manager is installed, the edited image is automatically uploaded back to the server under a different name with all necessary changes to the code already done.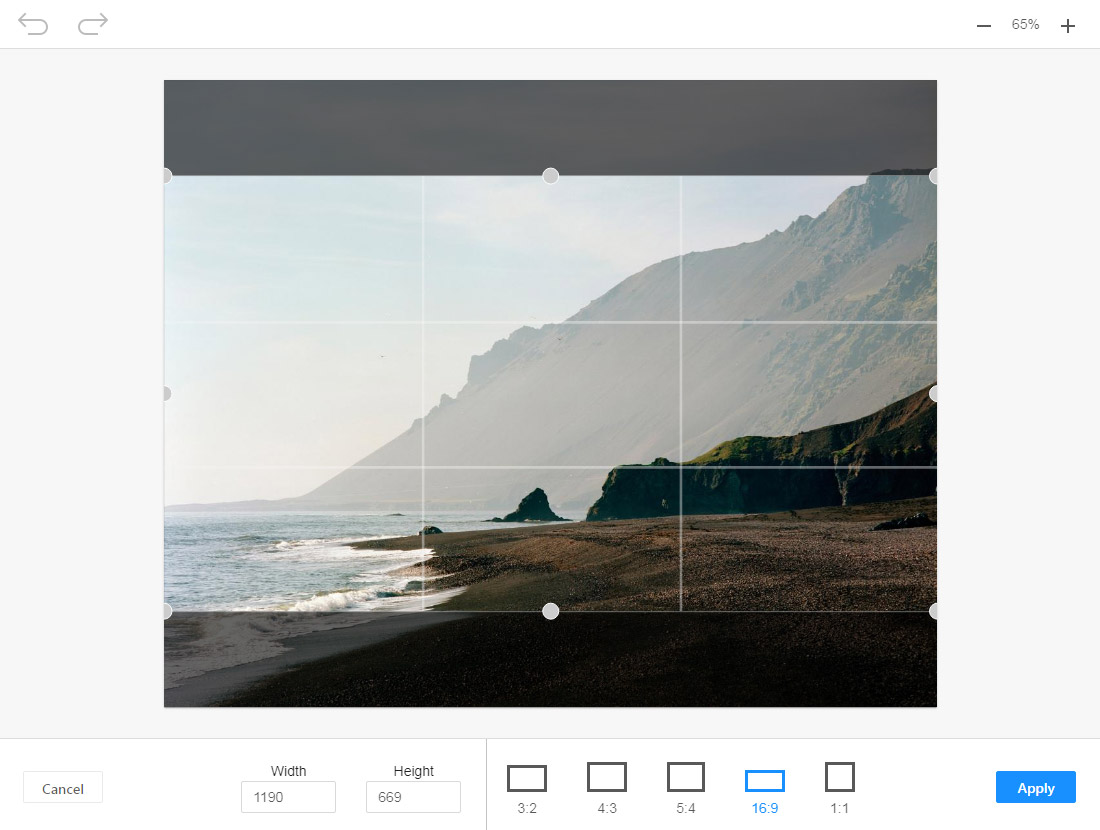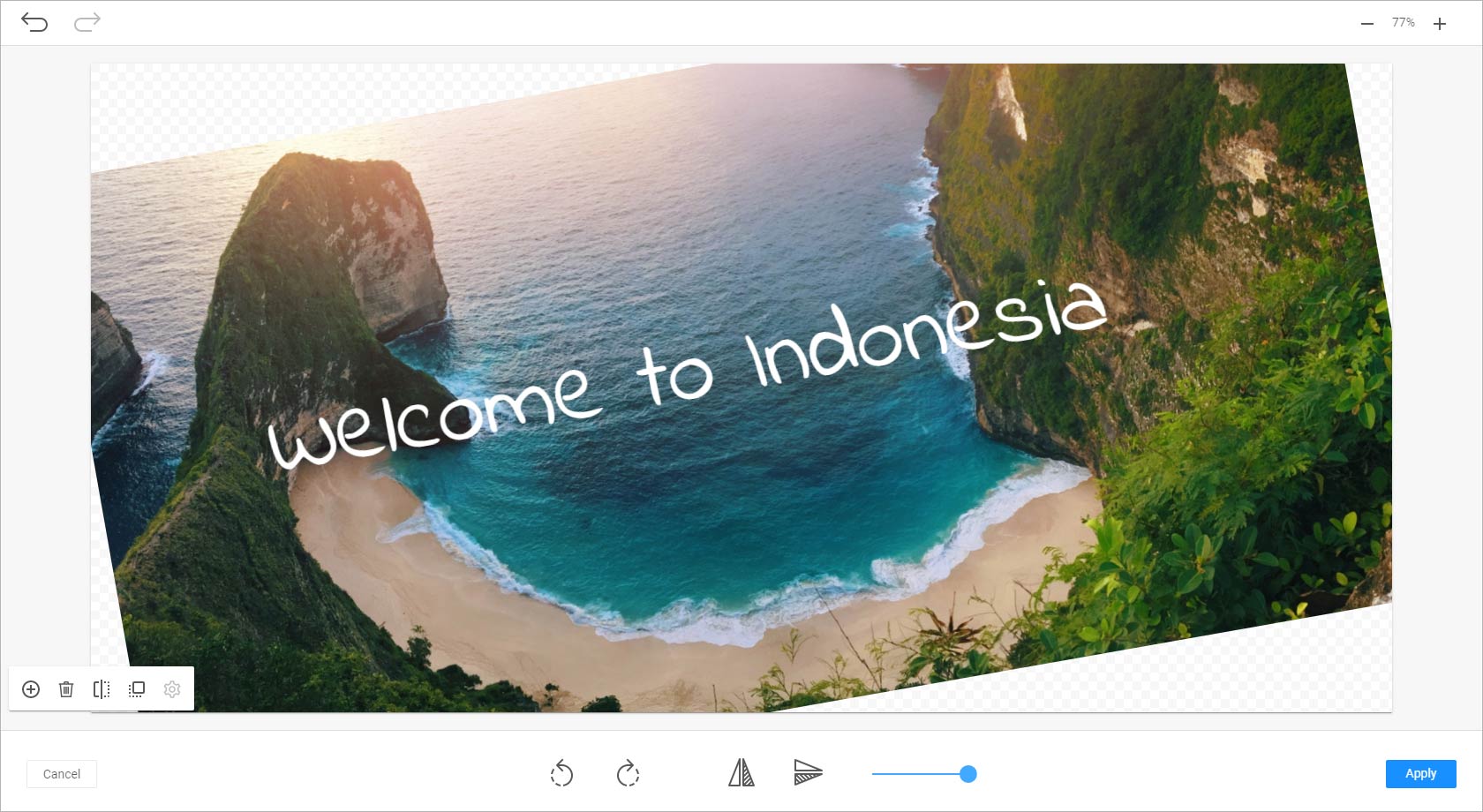 Keep edited images in one place
Managing multiple editions of an image is simple with Image Editor, especially if coupled with the File Manager add-on. Upon saving, the edited image gets renamed automatically, and all such images are stored in one place for easier access.
Works with Node, PHP, Java, ASP.NET
The server part takes a few minutes to install and requires the bare minimum configuration whether you use PHP, Java or Node.js backend. Use one of these manuals depending on your server environment (language/platform):
And if N1ED or File Manager are already installed, no additional server-side actions are required at all.
Features
Streamlined interface
Using Image Editor is extremely easy thanks to the minimalistic user interface where every control is where you expect to find it.
Multiple editing tools
Not Photoshop, of course, but far more than just Paint, if you know what we mean. Dozens of filters, multiple brushes, fonts, icons, frames – competition is far behind.
Accessible directly from the editor
Image Editor seamlessly integrates to the content editor, so you can quickly touch up the image here and there right on-the-job.
Automatically uploads changed images
As soon as you finish editing an image and click Save, the image gets uploaded back to the server. Even better: the content automatically uses the latest version too.
Image Editor toolbar button
Edit with ImgPen image editor
Button name:
ImgPen
When image selected this button will open ImgPen image editor dialog to edit the image.
Image Editor tools
Crop
Crop photo to one of specified aspect ratios or let user select custom crop zone via UI
Resize
Use pixel-by-pixel control with maintaining pixel aspect ratio to adjust an image to the exact dimensions you need


Maintain Aspect Ratio
Use Percenteges

Transform
Rotate an image clockwise or counter-clockwise, flip horizontally or vertically

Free rotation of the image using a slider
Rotate 90° CW
Rotate 90° CCW
Flip Horizontal
Flip Vertical

Corners
Round corners of the image using UI
Filters
Adds effects to an image such as grayscale, sharpen, vintage, sepia, blur and more

Custom filter settings:

Remove Color (the filter offers the color picker and distance options)
Brightness (adjust brightness level using the slider)
Gamma (manual correction of Blue, Green, Red channels)
Noise (noise intensity)
Pixelate (sets the level of pixelation for an image)
Blend (configures the alpha-channel)

Draw
A tool for freehand drawing

Color picker
Brush types
Brush size

Text
A tool to add text

All objects are in their own layers and can be easily moved, deleted or modified.


Additional settings:

Flip horizontally/vertically
Shadow
Outline
Color
Background
Texture
Gradient
Opacity
Text style

Shapes
A tool to add shapes (circle, rectangle, triangle, ellipse, line, etc.)
Stickers
Available categories: emoticons, doodles, landmarks, stars, clouds, bubbles, transport, beach
Frames
Add built-in responsive frames to photo of any size. Type of frames: basic, pine, oak, rainbow, grunge, ebony, artt
Save mode
A mode to save all changes in the image
save/cancel
Zoom
The canvas can be scaled using the mouse and also with the +/- button on the top panel
Undo/Redo
Any changes in the image can be undone or redone