Bootstrap Editor add-on
Bootstrap Editor is always included to N1ED and does not require installing explicitly.
The structure of content in Bootstrap 4 is as follows: fragments of content are organized into columns - cells with dynamically changed width to match the current screen resolution. Columns can group together to form a row. Groups of rows are enclosed in a container (fixed width or fluid).
Containers
There are two types of containers - fixed and fluid. A fluid container fills all the available width, while the fixed one always has the specific width that corresponds to the current screen resolution (breakpoint as defined in Bootstrap). You can change the type of the container when you add it or in the settings of that block.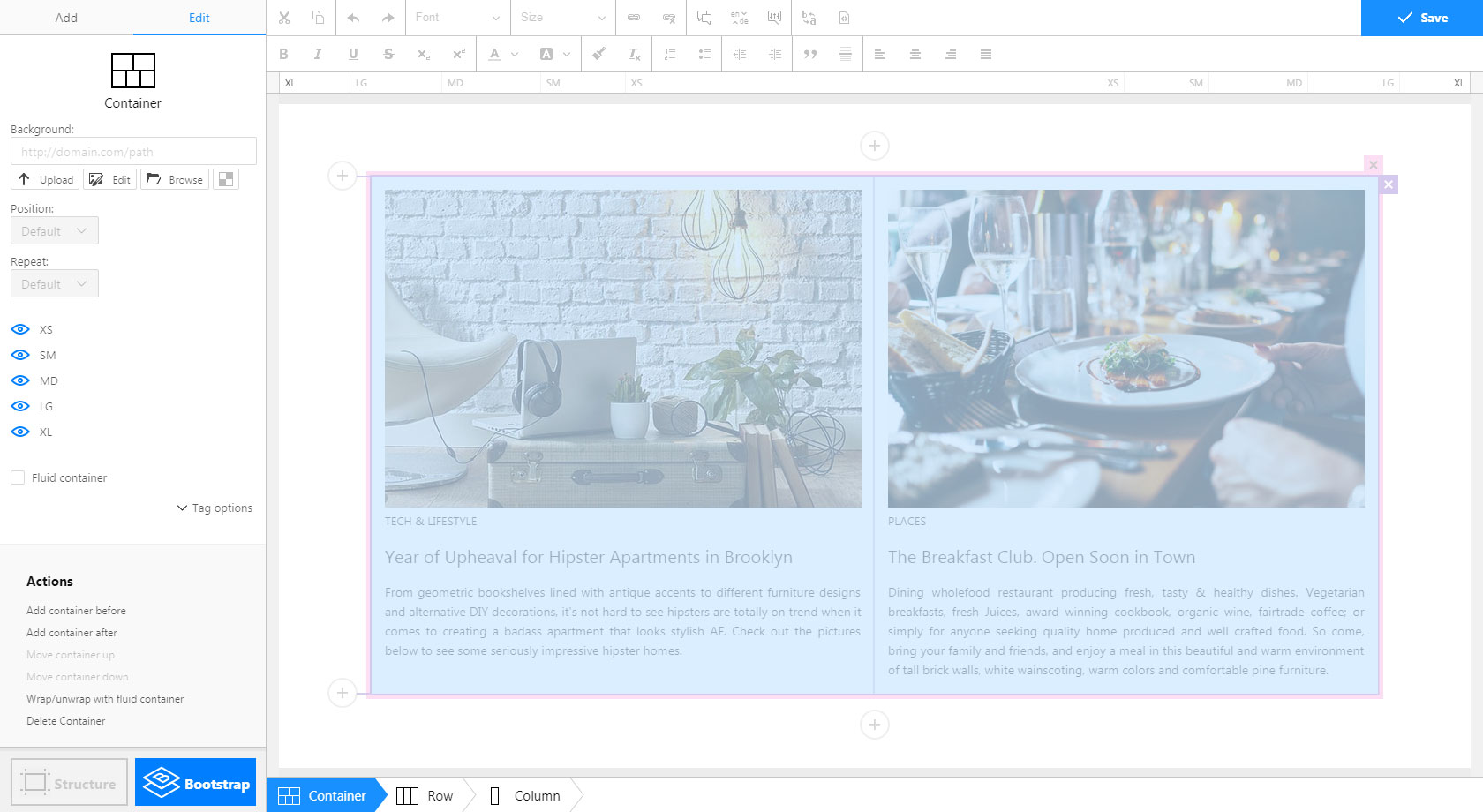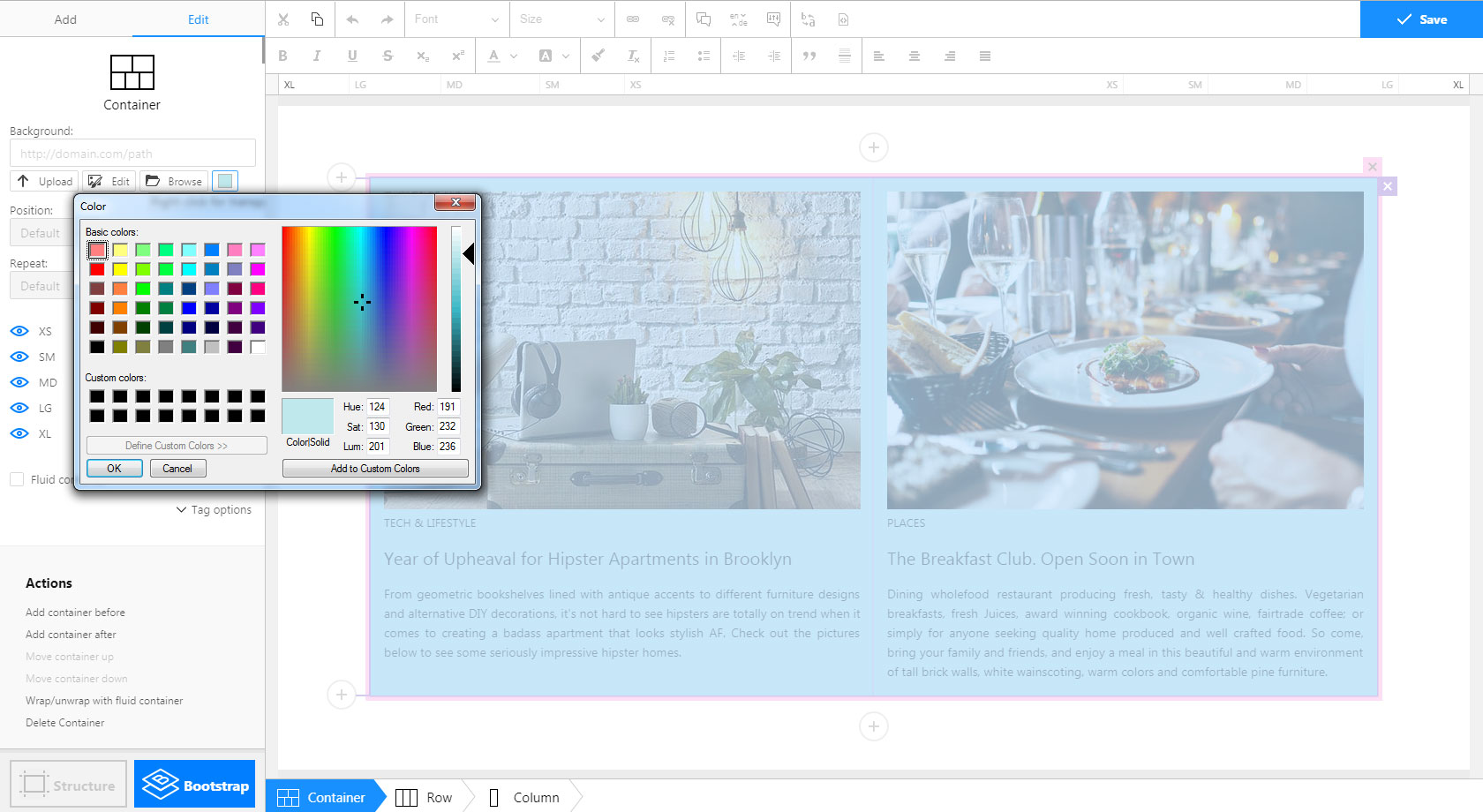 Rows
You can move, delete or configure style of any row. When a new row is created, you can instantly fill it with columns using one of suggested templates.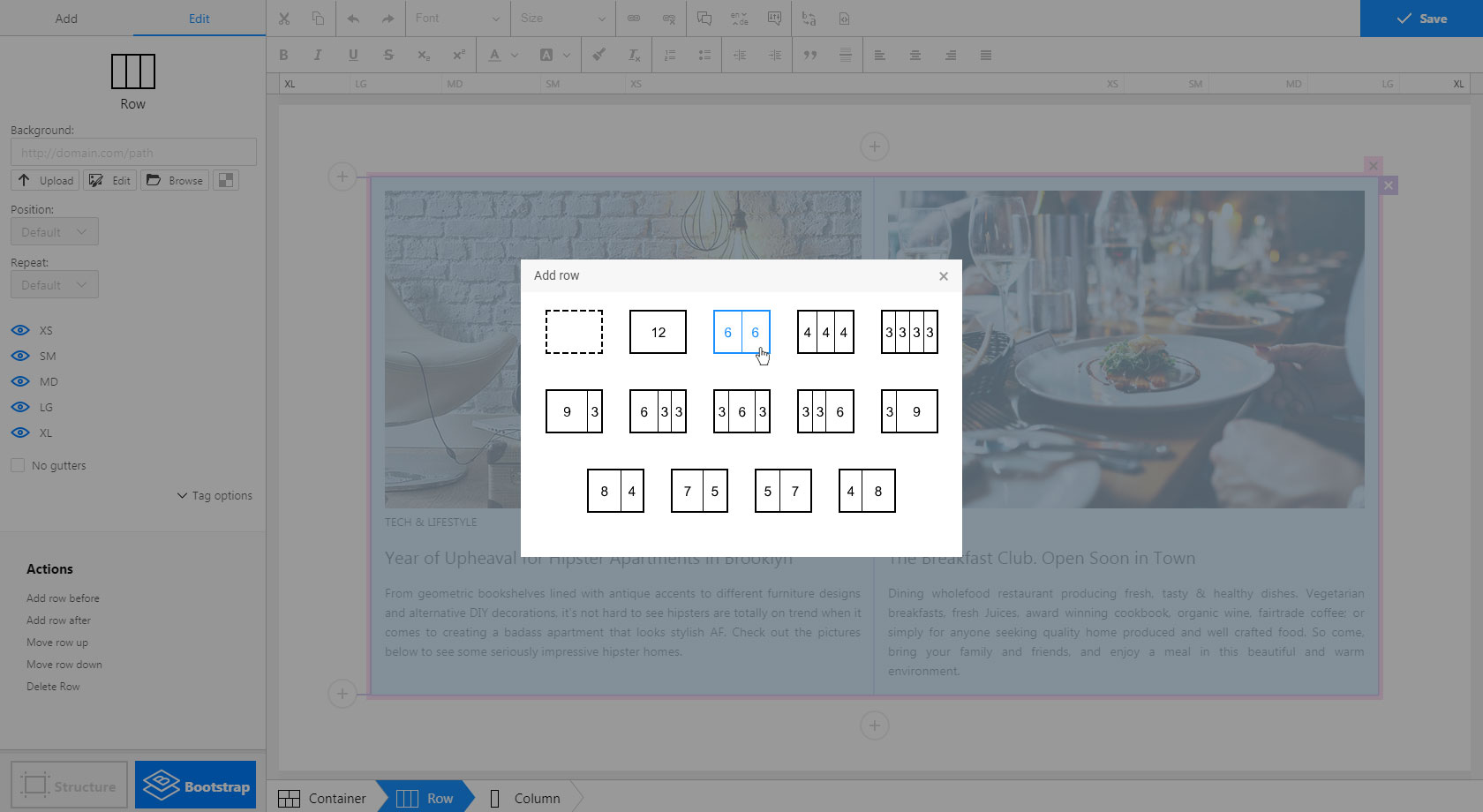 Columns
A column contains the editable content and is placed inside a row.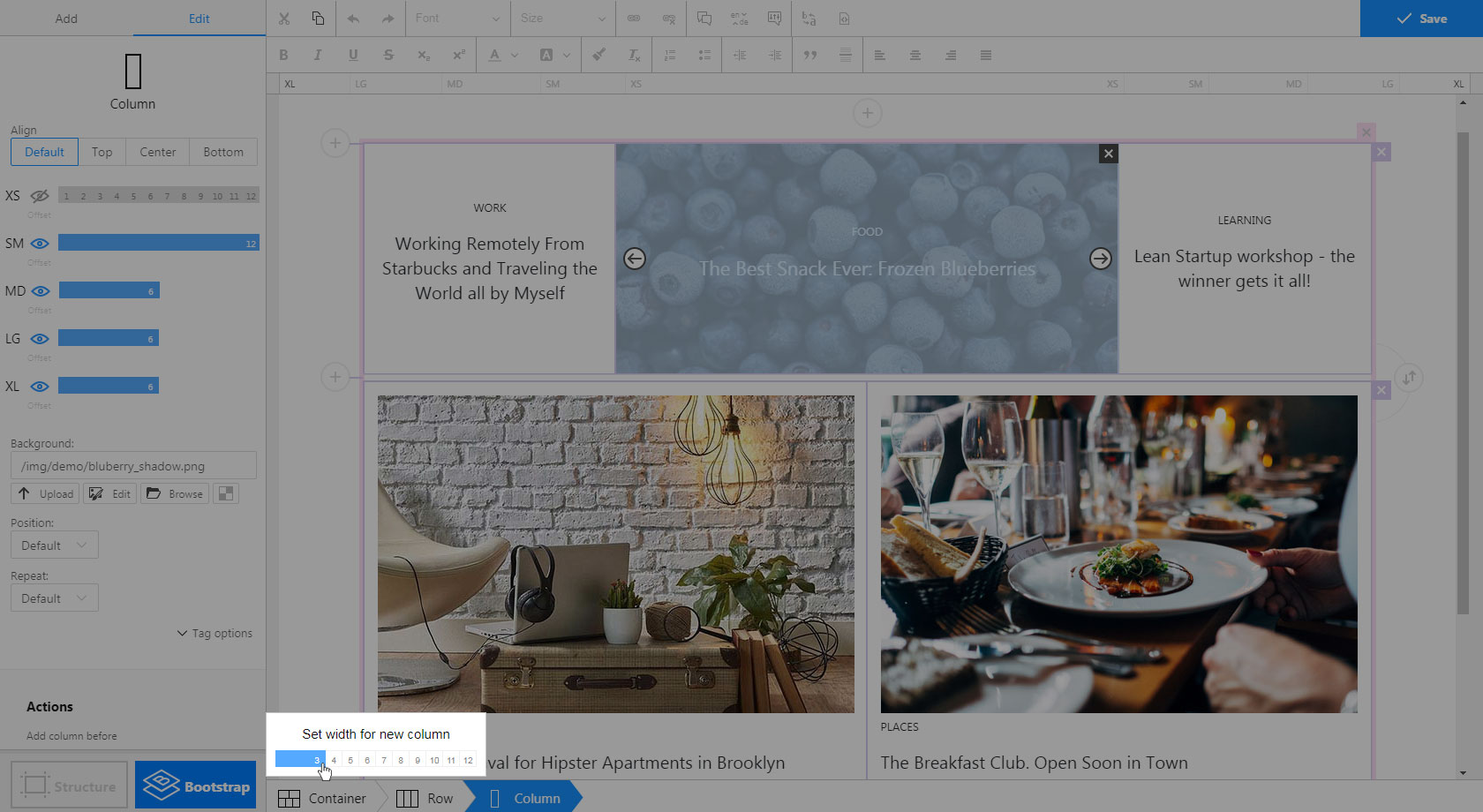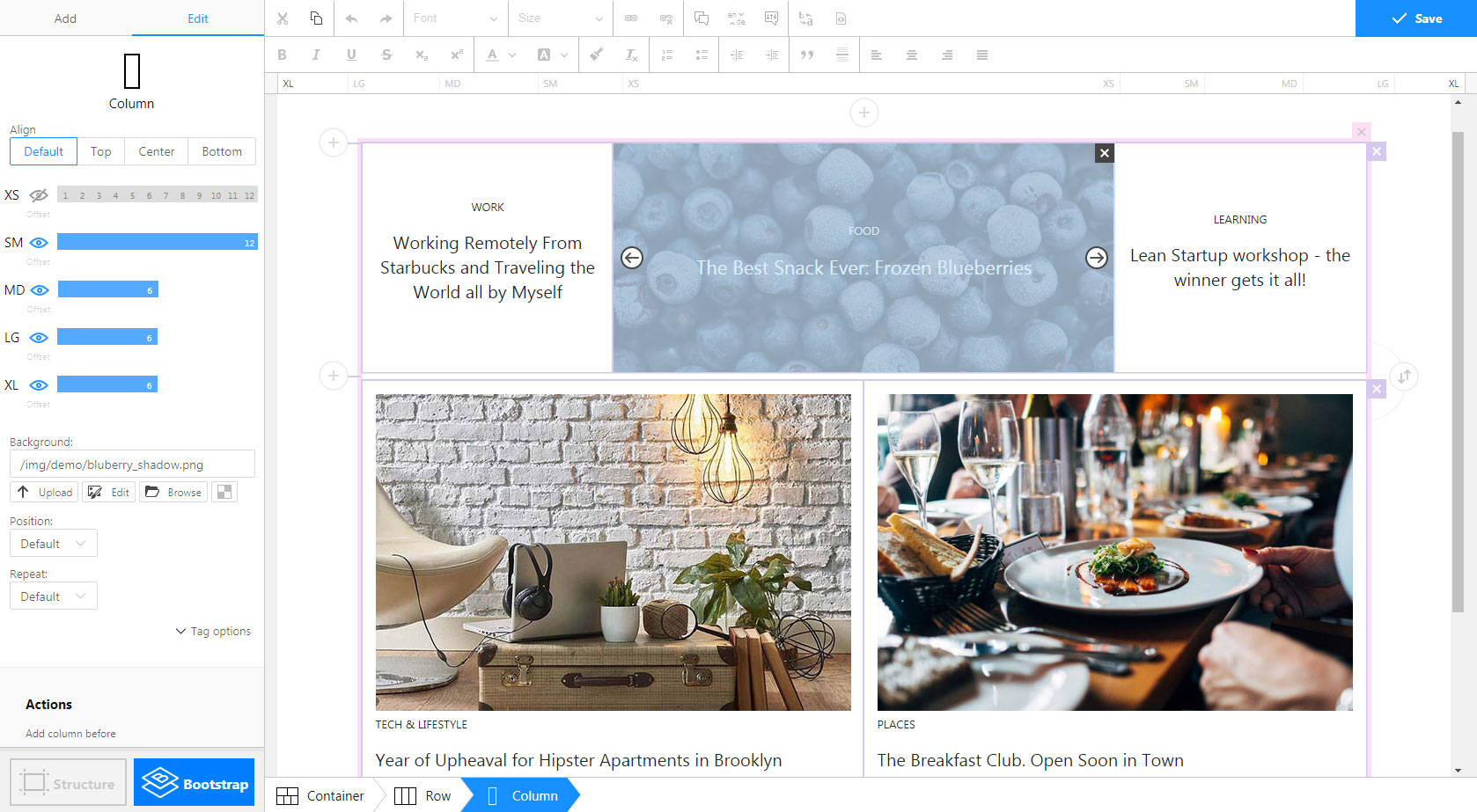 Options
In Dashboard you have all options you need to configure the plugin for your needs. If you use local (downloadable) version of N1ED, use config.js to set its options. Read more about configuring N1ED