Insert Bootstrap blocks and edit Bootstrap grid
Get now
Install the latest version of N1ED using Wizard
Blocks gallery
Build your page block by block by choosing them from the gallery or using the block builder feature. Insert them and edit content then.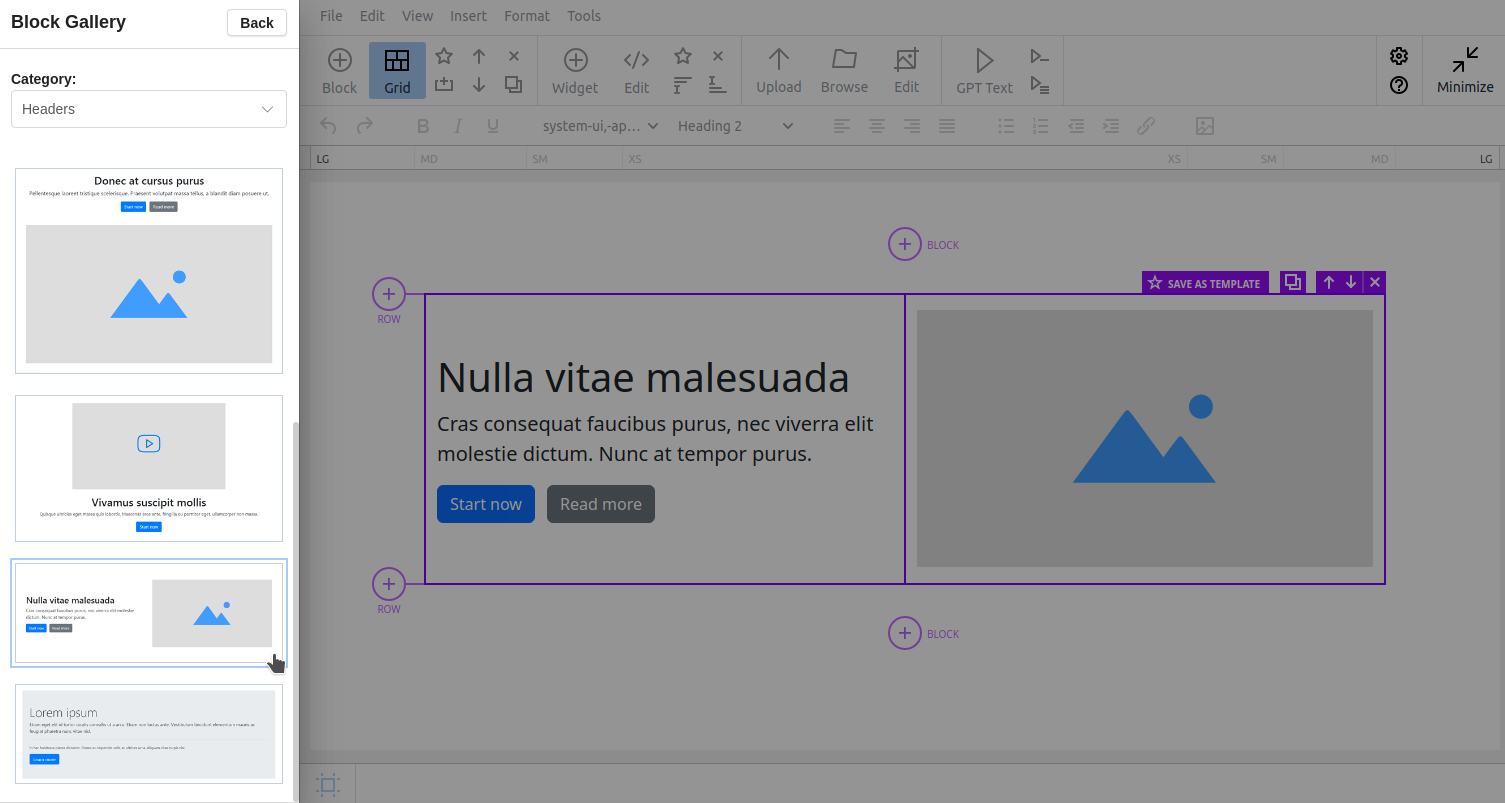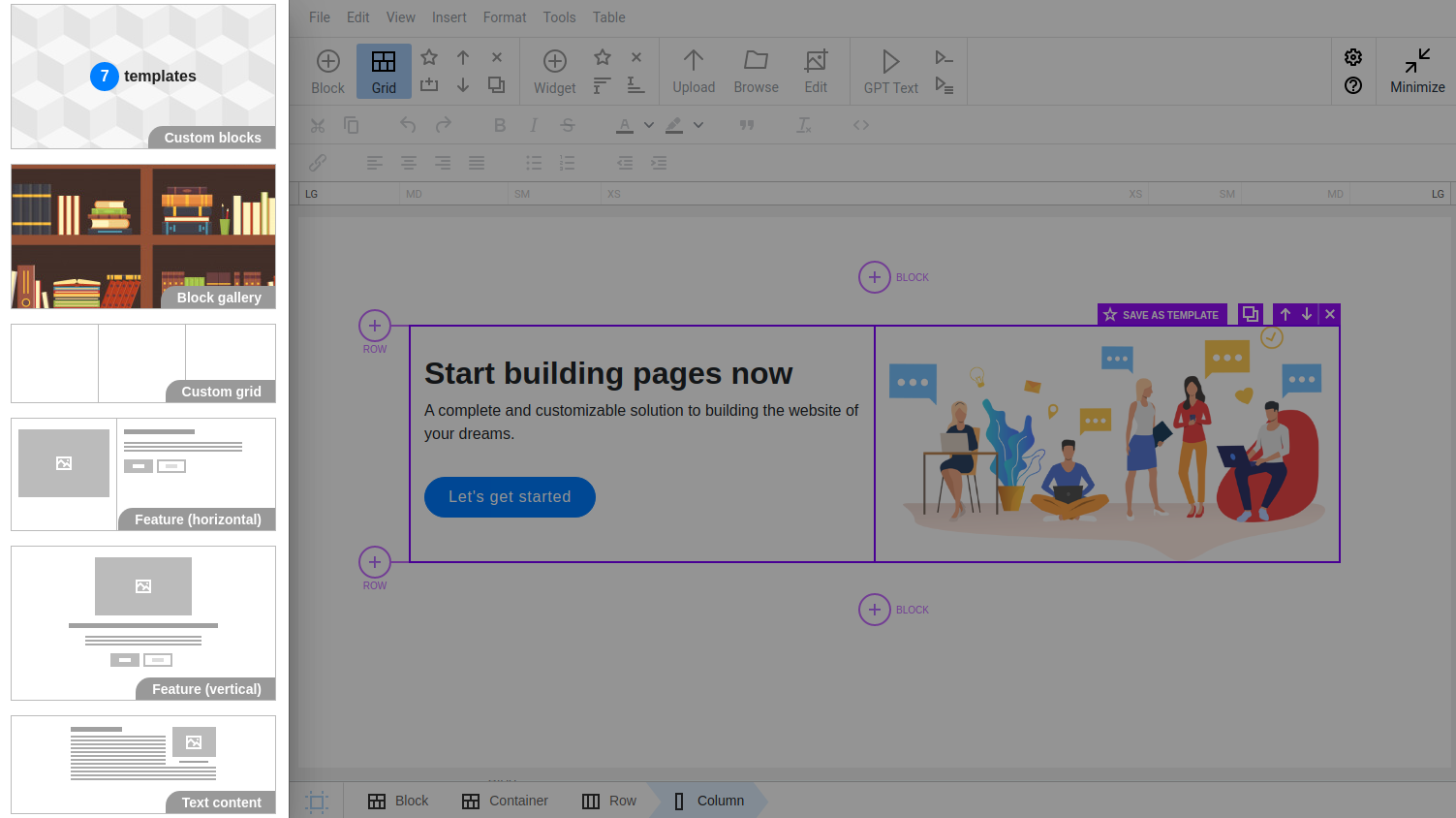 Custom blocks
Define any block you edit in WYSIWYG editor as custom block and save it into your personal blocks gallery. Screenshot is generated automatically. You can update existing blocks and use Placeholder widgets there.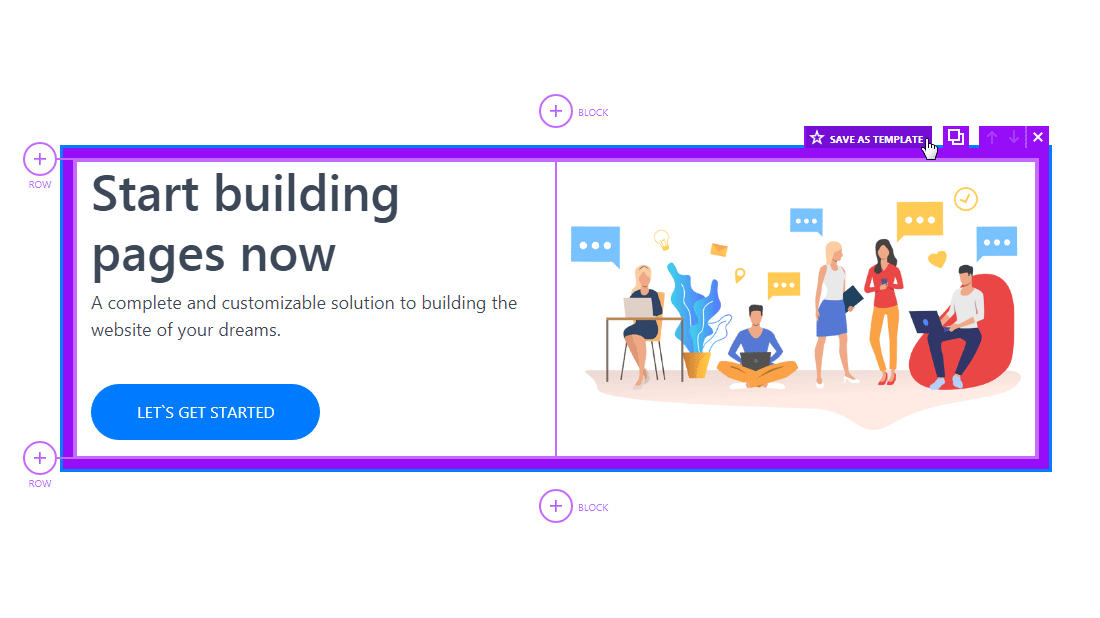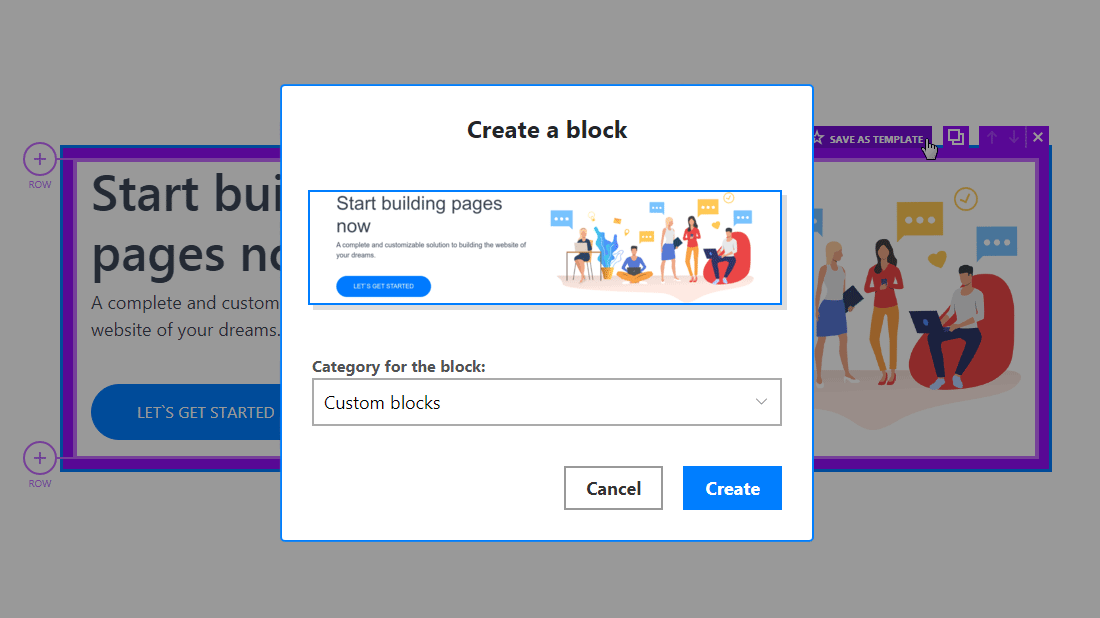 Grid
Compose your grid with fullscreen Bootstrap Editor. It provides tools for creating and editing Bootstrap structure blocks such as columns, rows, and containers.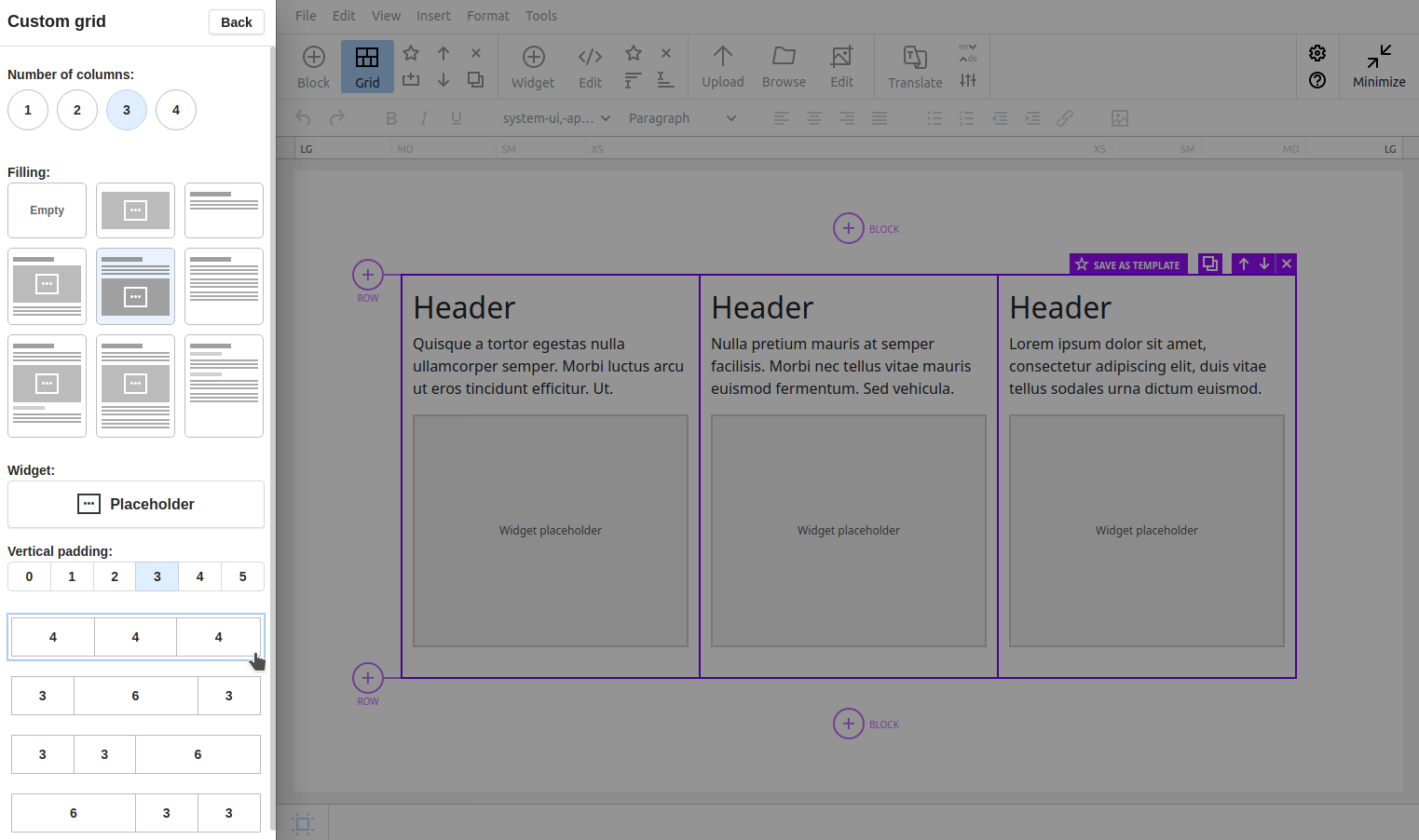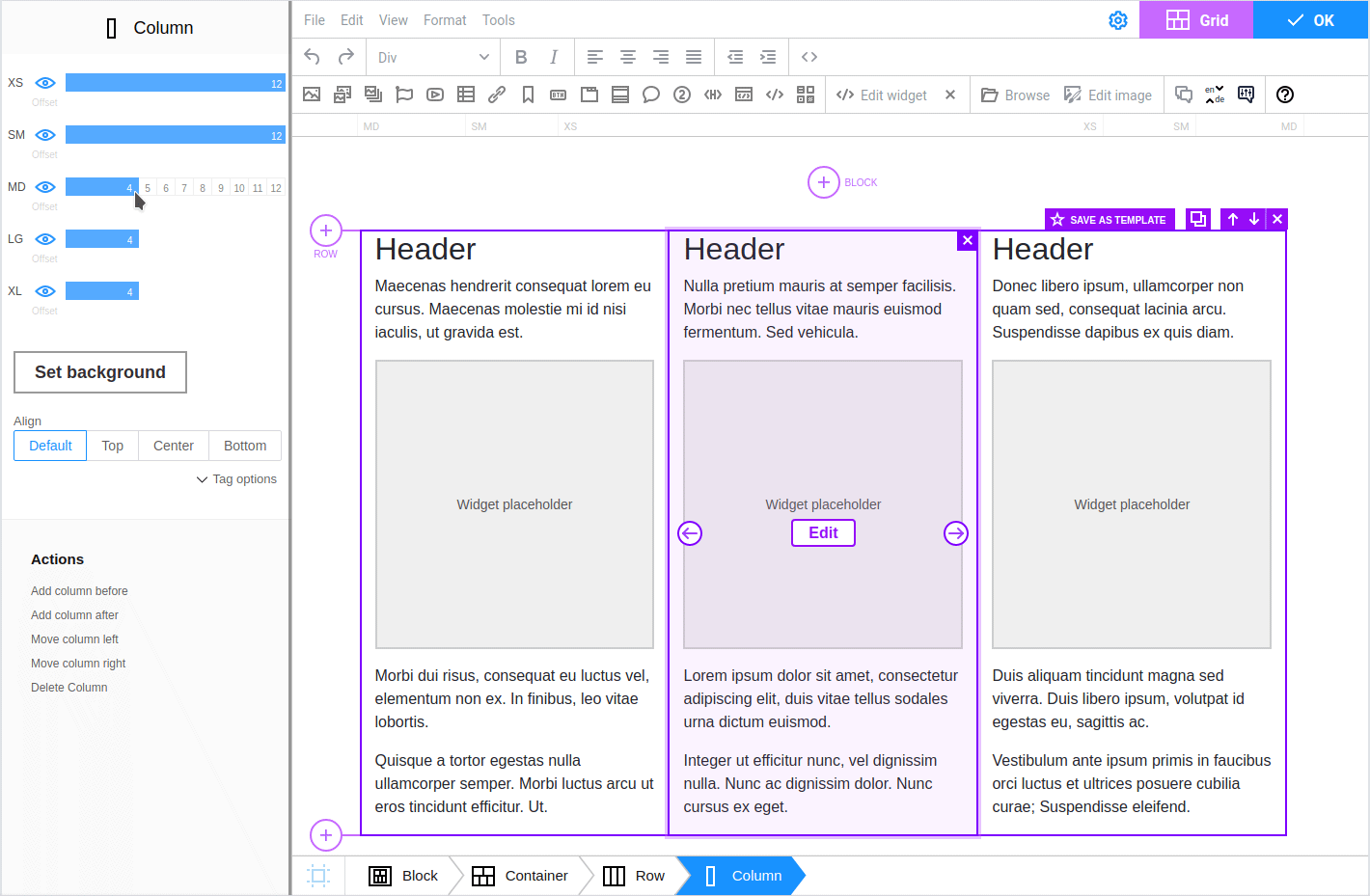 Mobile preview
Advanced preview of your Bootstrap breakpoints (target widths for different mobile devices) right in TinyMCE or CKEditor will make you sure the content displays fine for all of your website visitors.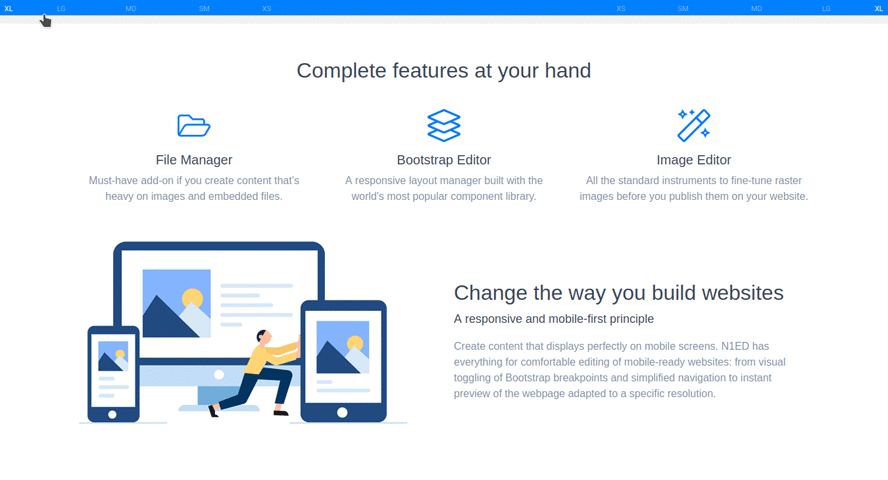 Install N1ED now
Install the plugin to your CKEditor or TinyMCE or any other CMS and frameworks now and start creating perfect content.